Pieter Bruegel, that is. I found this wonderfully helpful site called
ArtCyclopedia
that allows you to browse artists in alphabetical order. They also have a "Top 30" link from which I selected Bruegel's name to be featured alongside my artistic son's. :D
Other than the fortuitous "B"eginning of his last name, I know nothing about the man. I'm just slightly obsessed with alliteration.
Anyway, because I'm no art buff. I decided to take the opportunity to learn a bit about this Pieter Bruegel who seems to be a relatively famous artiste. Here's what I learned:
1. He was a "Netherlandish Renaissance painter." And the Netherlands is close to Scandinavia . . . so . . . well . . . Buddha has Scandinavian roots. Close enough?
2. He was known mostly for his landscapes (unlike Buddha) and peasant paintings (totally Buddha - we've got plenty of peasantry around these parts. HA!).
3. He dropped the "h" from his name (formerly Brueghel), which I can totally relate to since I seem to have an affinity for adding a letter to mine.
4. He liked to dress up like a peasant so that he could mingle with "lower" society during social events like weddings and other celebrations and gain inspiration for his art. Translate: he was a 16th century party crasher.
5. He kind of reminds me of
James Christensen
in that he favored combining multiple illustrations/messages in one work. Like in the case of his piece
Netherlandish Proverbs
in which he depicts over 100 peasant-life proverbs in one painting: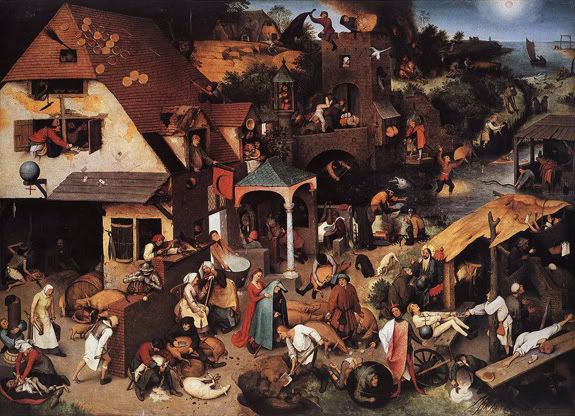 Faery Tales
by James Christensen: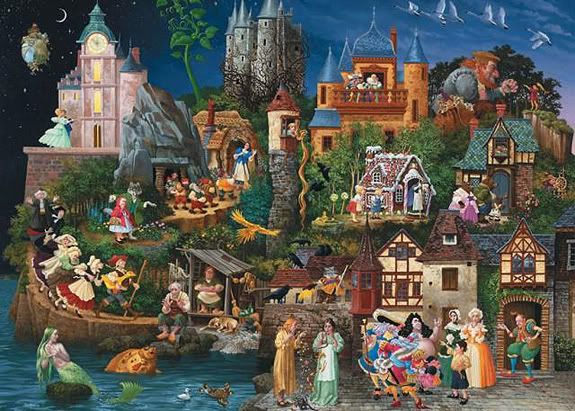 And now you'll see just how similar Bruegel and Buddha really are.
Bathtub Tales
by Buddha Bagel: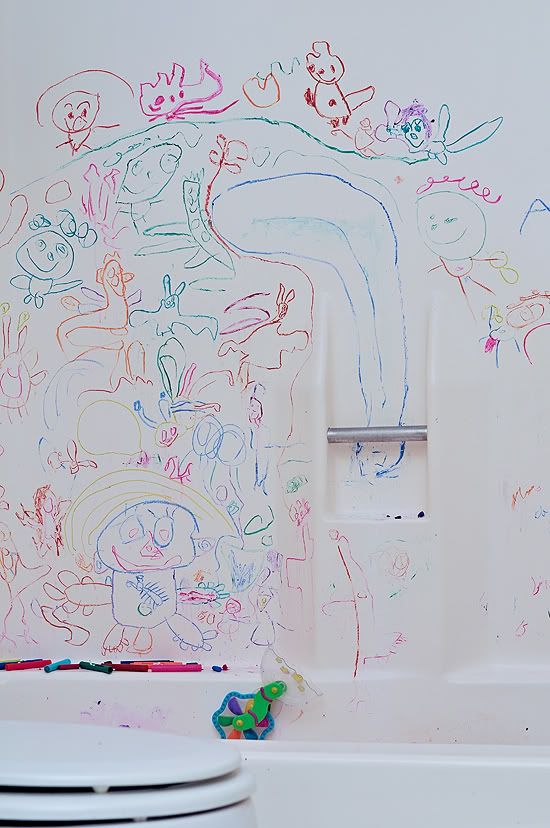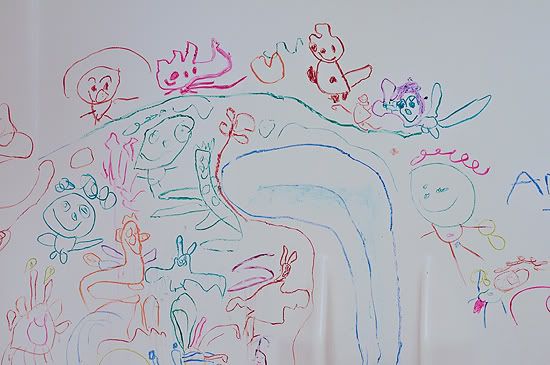 P.S. Now I really want to know what all those 100 Netherland proverbs are! I think homeschooling and I are going to get along swimmingly.
P.P.S. I found them! I found the
100 proverbs/idioms
! If you need me, you know where to find me. :D
Note: When commenting, please remember to refer to my family members by their pseudonyms to help protect their privacy. Thank you!