Okay,
clearly
I'm not very good at keeping up this weekly homeschool review thing. But I really want to do it and keep it current, so I'm going to just rededicate myself whenever I fall off the wagon (which will probably be fairly frequently . . . I'm just saying).
This week has been a great one. We've been finding more hands-on math activities. My visiting teacher brought me an old math facts cassette tape of songs that her mother gave to her. We listened to it for a bit, but the songs sort of drove me crazy. I liked the wipe-off practice book that it came with, though! We've also been playing card games that work on addition for Buddha and greater than/less than for Bugga. I'm a huge fan of the card games for math.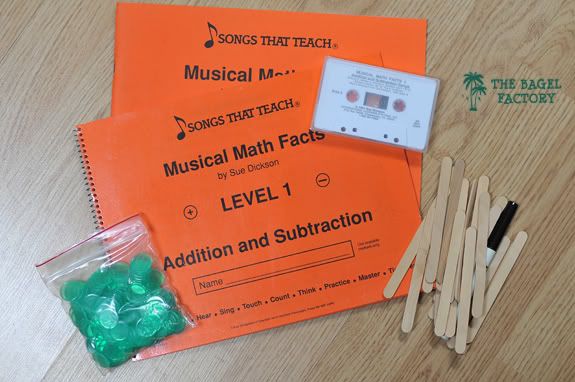 The Chief and I set a goal for Buddha to read all of the
Magic Tree House
books in order to earn a new bike, so he got right to it with the library editions we had lying about the house and has been reading out loud to me, following me around as I move from a load of laundry to a pile of dishes to a dirty diaper change. Whenever he comes across a word he doesn't know, he spells it out for me and I tell him what it is, how to pronounce it, and what it means. We're all about expanding vocabulary! On the 11th, he got his own
Magic Tree House
books (1-8) for his birthday. He was especially excited about owning
Mummies in the Morning
,
Dinosaurs Before Dark
, and
Afternoon on the Amazon
.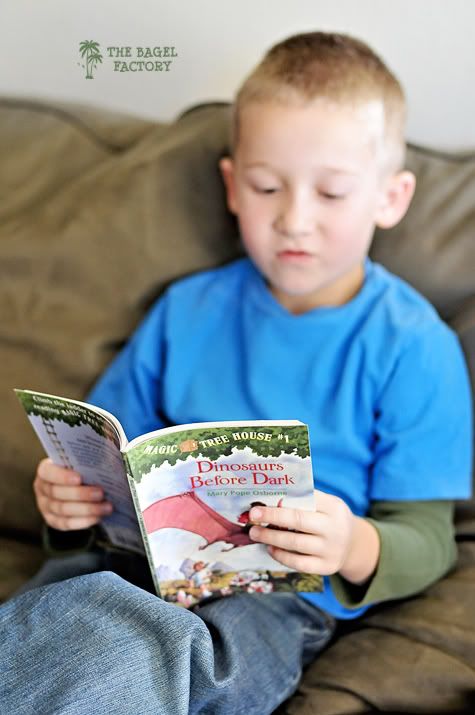 Our Astronomy this week was a trip to the Fleet Science Center to see the
Hubble IMAX
film for Buddha's birthday. It was a fun trip and a FABULOUS movie; absolutely fantastic. The boys loved it and I (of course) cried as I contemplated the vastness of the heavens that God so magnificently created! I felt so completely tiny as the narrator spoke in terms of light years and trillions of miles. My problems are so minute and inconsequential when considering the enormity of space, and yet I am more important to my Heavenly Father than a red giant or black hole that is 300 times the size of our entire galaxy and billions of light years away (or whatever), because I am His daughter. Oh it's so inspiring and daunting and motivating and overwhelming all at the same time! Space is just fascinating! Why wasn't I this fascinated when I learned about space in school?!!!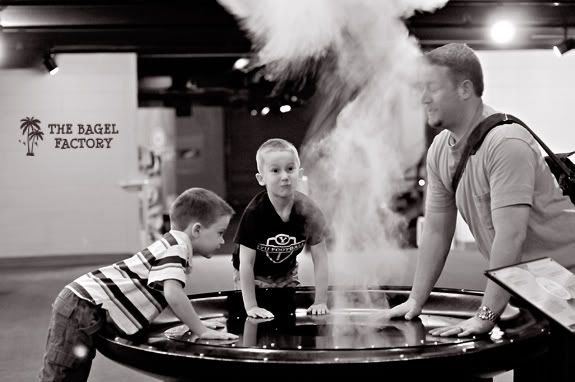 For U.S. History, we talked about Veteran's Day and remembered those who died, who have fought, and who do fight for the wonderful freedoms we retain today. We are truly blessed to live in the United States. We also watched our new
William Bradford Hero Classic
from
Living Scriptures
in preparation for the Thanksgiving holiday. I also finally figured out our public library's hold system and we took back our Halloween books, then simply marched in to the "holds" shelving area, picked up our 25 books about Thanksgiving, checked out and went on our merry way. This is such a HUGE relief for me to have figured this out! I have been absolutely
loathing
our local library because of a few very bad, bad experiences there. I was this close to just giving up on the library altogether, but now I can browse books online, put them on hold, and go pick them up quickly and easily without having to take on any of the crabby, unfriendly, kid-hating librarians at our library. YAY!
To work on writing this week, Buddha and I have been collaborating on a story. I write a few lines or a paragraph, then leave off in the middle of a sentence and he picks up where I left off, taking the story in an all new direction. It's a fun way to get Buddha excited about practicing his handwriting and I'm also able to get little grammar and punctuation lessons in the mix, like when I had to explain the difference between there, their, and they're so that he could pick the correct one for his sentence he was writing. Buddha loves any opportunity to flex his imagination and my contribution seems to serve as a springboard for him. We're going to keep up with this for a while, always working on the same story, then he has requested that we type it all up (I'll make my parts green and his orange so that he can know which parts he wrote) and have it bound. I love this idea! My six year old and I are writing a book together! COOL!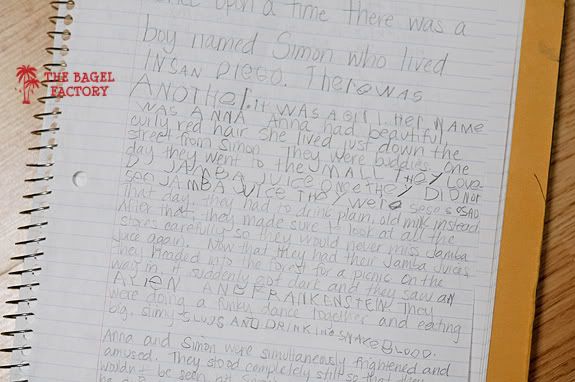 We also put up our Thanksgiving and Christmas decorations and our Christmas tree on Monday while listening to Christmas music on Pandora. Don't judge me. This particular sickness seems to be hereditary, passed on to me from my father's line. And really, you just can't argue with
more
Christmas spirit!