For the last month and a half, I have been entrenched in marriage defense by way of sign waving and blogging; it has become equivalent to a full-time job for me. About a week after the Nov. 4th elections that won Prop 8's victory, a friend in our ward brought me this delicious loaf of bread accompanied by a very humbling message: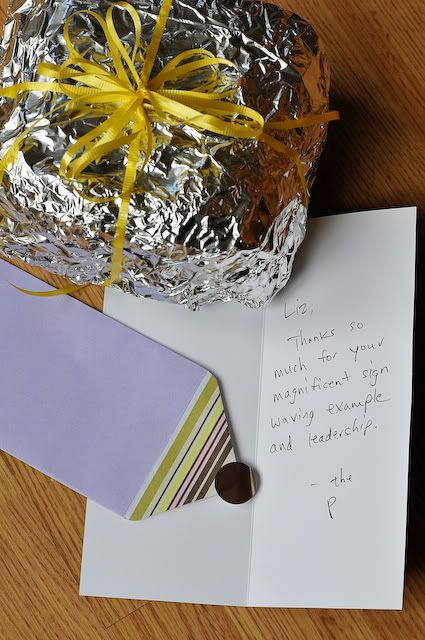 Liz - Thank you so much for your magnificent sign waving example and leadership. -the P's
Then, my visiting teacher came just two weeks ago to see how I was doing. She brought me this fantastic Paperwhite Narcissus. I have thoroughly enjoyed watching it grow and am eager for it to bloom so I can find out if I will be counted among the PN scent lovers or haters.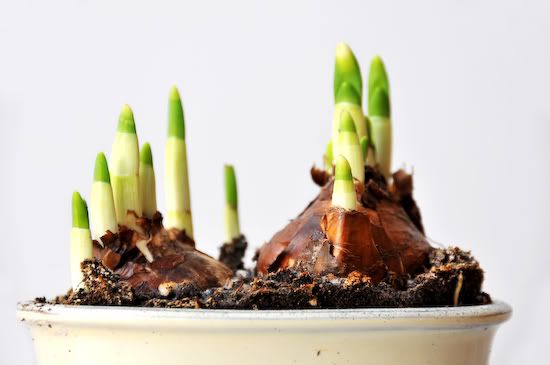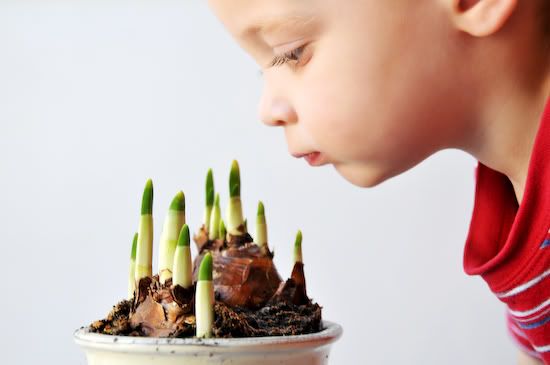 Another ward friend of mine brought another scrumptious loaf of bread to our house last week. We are so loved and blessed; and we greatly appreciate the service of others toward our family. Thank you, loved ones.
So, I've written before about how Soren thanks Heavenly Father for five specific things each time he prays (Sister Stapley's house, My Kid's Clubhouse, the fair, pumpkin patch, and Halloween). Well, the other night I guess Anders decided that he needed his own list to thank Heavenly Father for. And so he began, "Heavenly Father, tank ee fo Megan, um Costco, Wal-Mart...." Dan and I were having such a hard time not laughing out loud. I love kids and I especially love kids' prayers! They are so innocent and pure.
A couple days ago, after I fixed the boys lunch and as they sat at the table eating, I set about cleaning the kitchen. Subconsciously, I was aware that Anders was singing, but wasn't really listening to the words. When I did tune in, this is what I heard and what I saw: "Happy birthday to carrots. Happy birthday to carrots. Happy birthday to carrots. Happy birthday to carrots...."