{10/24/09}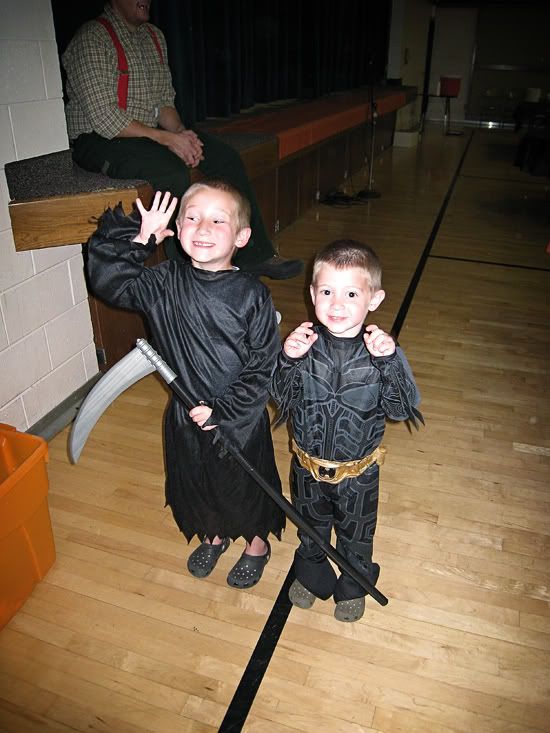 This is literally the only picture I took the entire night. With three wards and their community friends all meeting in one building, it was absolute chaos and mayhem the entire night. I think we'll skip the trunk or treat next year. I couldn't even find any of my friends or my boys friends in the cultural hall. After a while (and a few cell phone calls) we finally managed to hook up, but then we'd just get separated again by the masses. All in all, more trouble than fun. For me anyway. :D The boys look like they're having a good time, right?!
On a related sidenote, Buddha picked out his costume this year. I went to an online costume site and he insisted on being something scary. He especially loved this one because it has eyes that glow and a scythe that menaces. He's called a phantom. Too bad they weren't allowed to wear masks or hoods at the trunk or treat for safety reasons (and good thing we consoled him with promises of happy haunting on Halloween night). :D
Bugs, on the other hand, is wearing Buddha's hand-me-down Batman costume. He was thrilled. He would charge around holding his arms up at people (like he's doing in the picture) and tell them threateningly that he's killing them with the little pointy things on the sleeves. I love little boys!