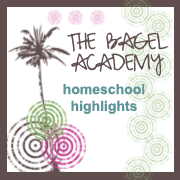 *Note: this post contains homeschool highlights scattered throughout*
Next up is
SEPTEMBER
.
This month we . . .
Made cantaloupe fruit bowls from a book. Soren had been doggedly hounding me to do this for months, so I finally buckled down and made it happen for him. He was delighted.
We played with Legos at the school table.
We met up with a bunch of friends at Scott and Megan's house to watch a BYU football game, chat, eat, and play.
Read books with Pip.
Baked cookies.
We took not-back-to-school pictures for this new homeschool year.
We watched a movie while eating the yummy cookies we made.
We played dress up at Ryan's house while the adults watched yet another BYU football game. :)
We broke Ryan's bed jumping like maniacs. Sorry, Scott and Megan!