After filling their pockets with dirt while I photographed Story and Mark, the boys got to ride this cute, little guy, Bristol. I think they loved meandering around the property, perched atop the pint-sized horse. Eventually, Anders decided he didn't actually want to be on the horse. I think he was getting pinched in between the saddle horn and Soren. After a while he came up with the perfect solution - hitch a ride in Mark's arms. Soren quietly soaked in the experience, reveling in his lone-rider status once Anders defected to the ground.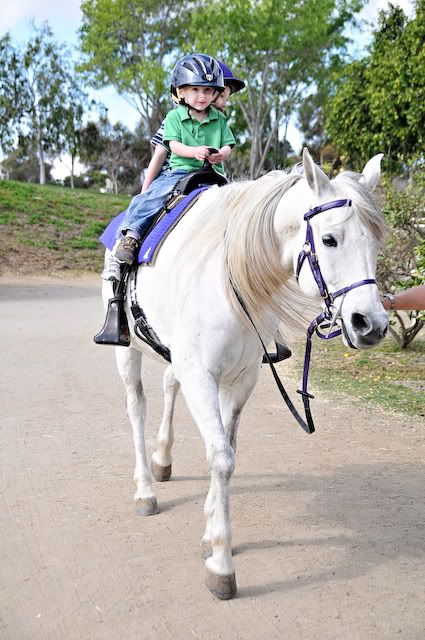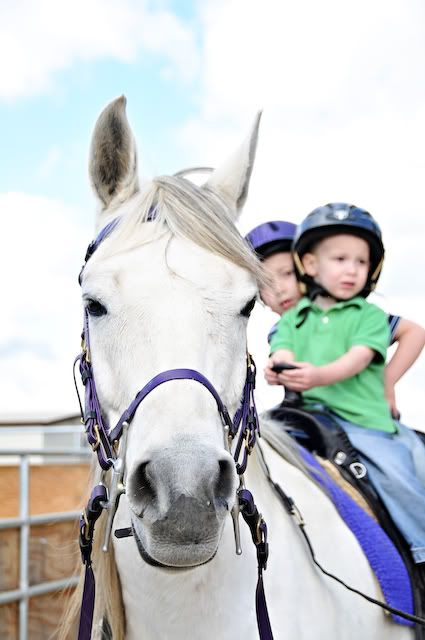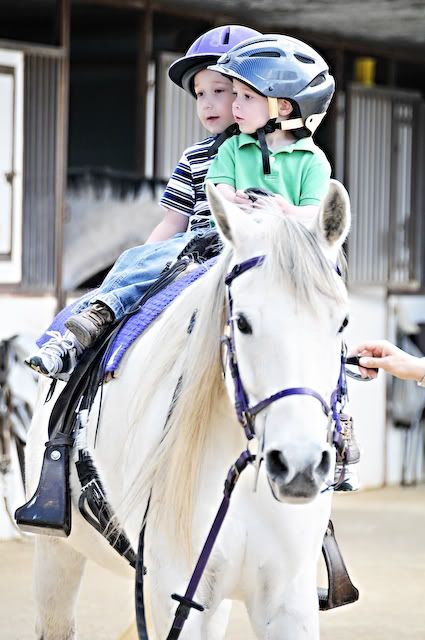 Does it look like they're crooked? Yeah, that's because they are. They kept sliding to the side and I swear at this point I was ready to drop
the-camera-that's-worth-more-than-I-am
to dive beneath their line of descent. Luckily, right at this moment, Louise glanced over her shoulder and did a reverse shuffle, arriving at their side just in time to shove them back into the middle of the beast and safety. Whew, that would have been a disaster! My camera would have been destroyed and . . . . Just kidding, I love my kids more than my camera. Cross my heart and hope to die; stick a needle in my eye.