Rewind to the beginning of February. I had a great opportunity to photograph a friend with his aged horse, Story. And what a fantastic time I had! So, while I was doing
this
, the boys were busy being boys, painting their faces with dirt, climbing fences, and chasing stray cats. They helped Louise saddle Bristol and just generally enjoyed the fresh air and freedom the likes of which cannot be felt in a confined backyard or inside a home. Oh to live on a ranch . . . .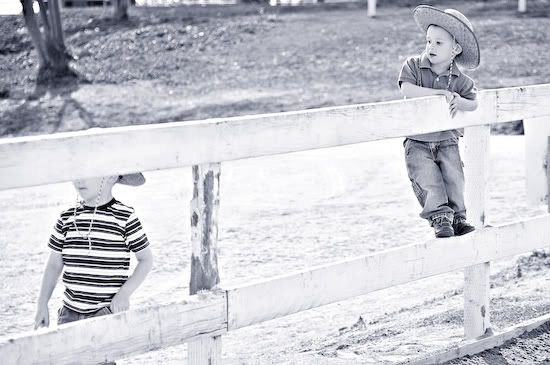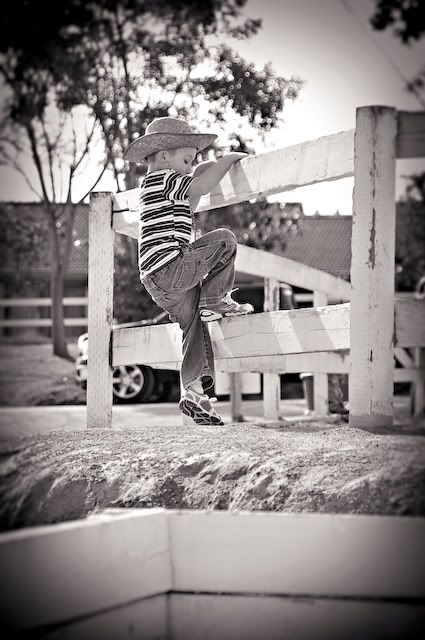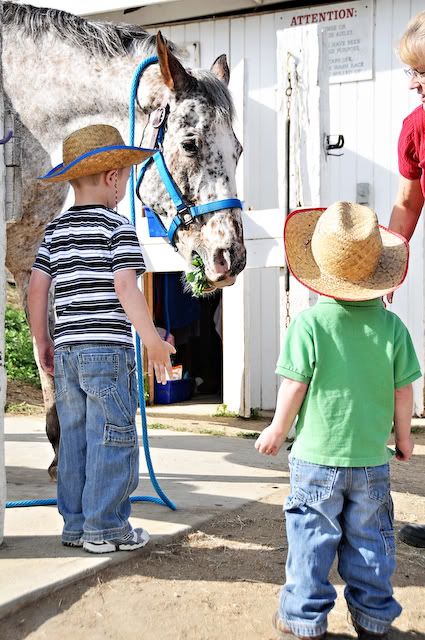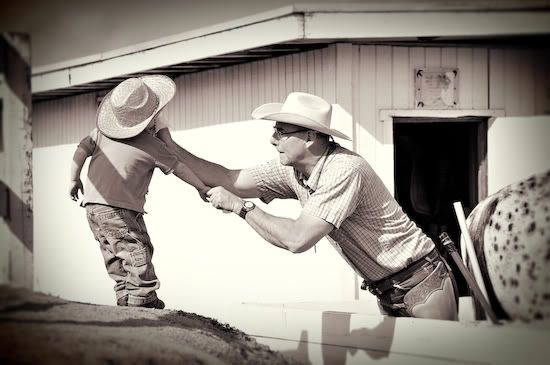 Both boys were sick with runny noses.
Bless Mark's heart - here he is wiping a belligerent Anders' nose.