These are the last of the images I wanted to share from our trip to Disneyland in May with my family. Besides being images from my little point-and-shoot, these have also been experimented on with my new actions, so I apologize in advance for any funkiness. Post-processing always looks better on high-resolution images. I'm really excited to share our La Jolla Shores pictures since I took my professional camera with me and got some really, really great shots!
I had severe neck pain after this ride, but the child is not a complete lost cause in the driving field. :P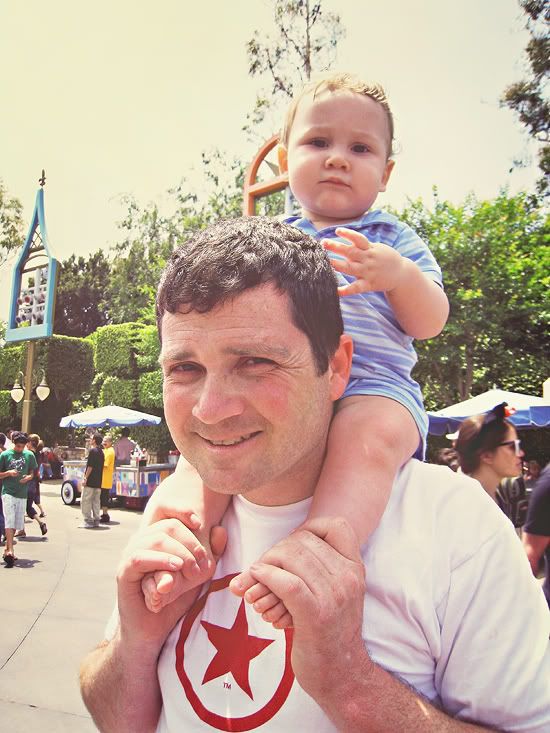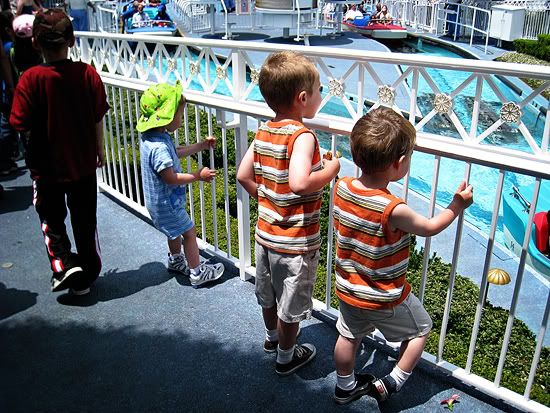 Waiting in line for
It's a Small World
. We always save this ride for the peak heat hour of the day. It is such a welcome relief from the sun!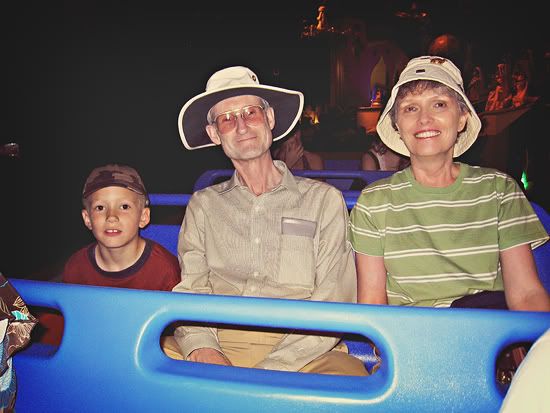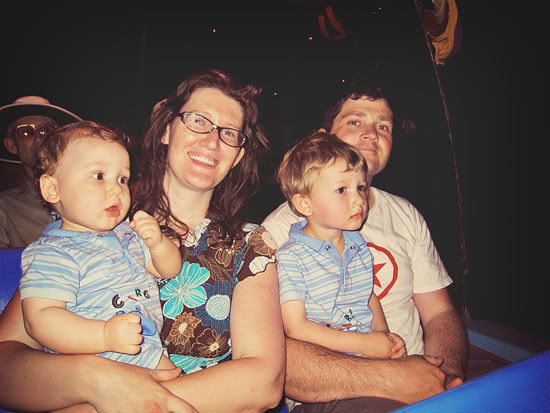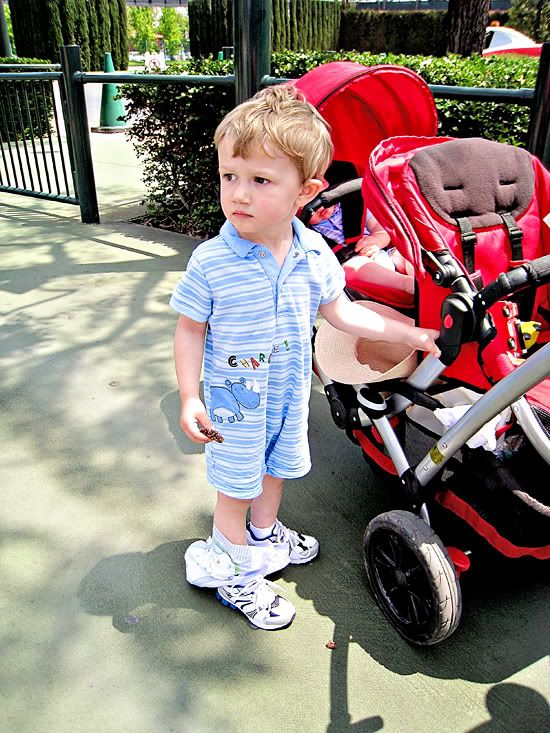 Funny story: Faces was running toward us full speed when his diaper suddenly dropped to his ankles. Of course we all crack up instead of going to his aid. I think he was slightly put out with us.
Trying on Auntie's hat.
I could just eat those cheeks up.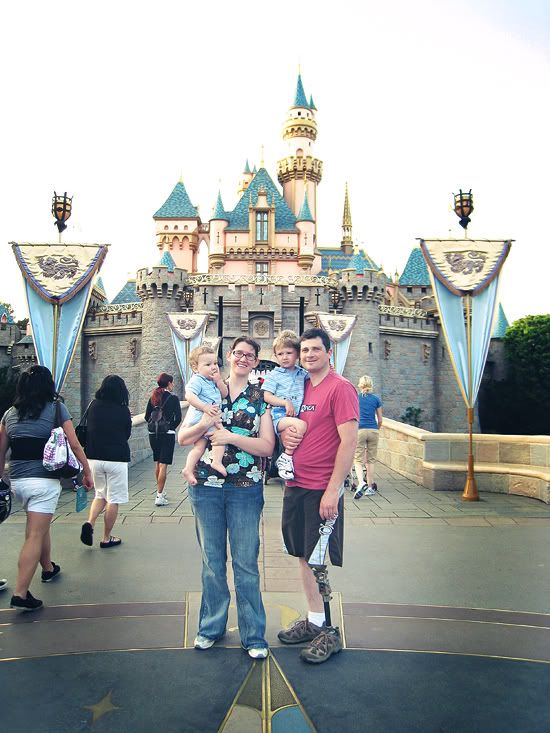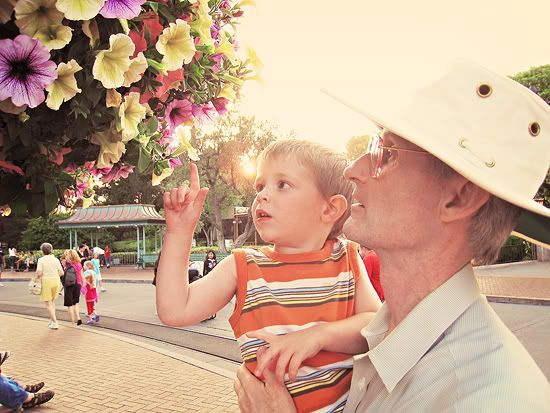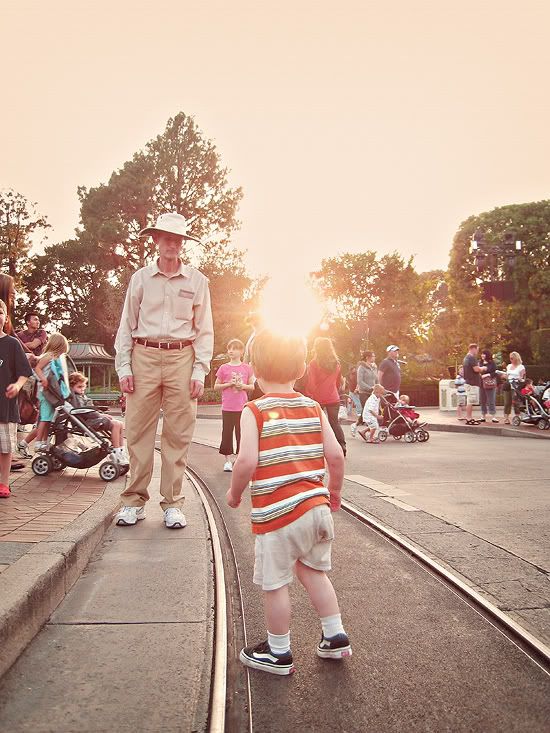 Grandpa is so patient with these kids. He stuck to them like glue to paper. I loved watching them interact with him and respect him.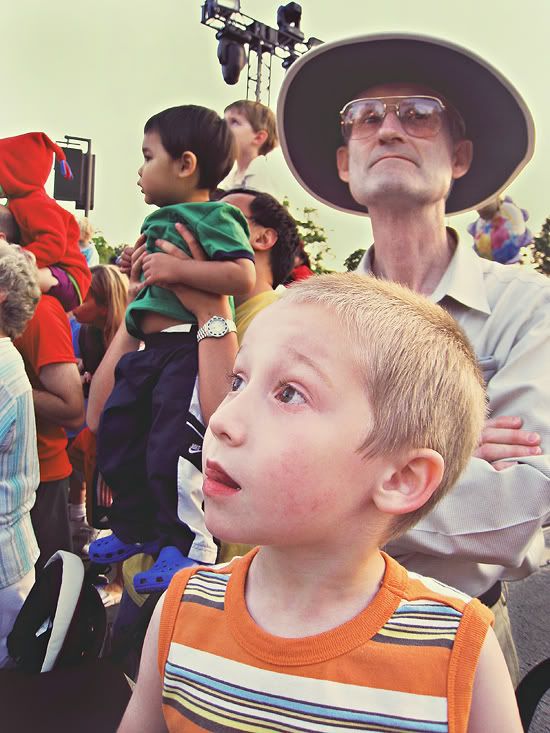 Trying to get a better view of the mini-parade. We skipped out before it was over because it was so lame. I love Disneyland for my kids, but not for myself. I can do without the crowds and sore feet.
On a side note: I think a buzzed head would be a good look for me. What do you think? :0)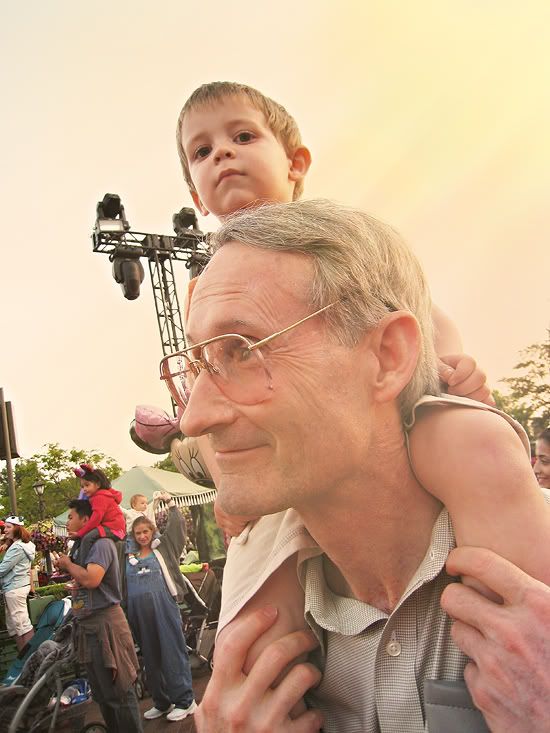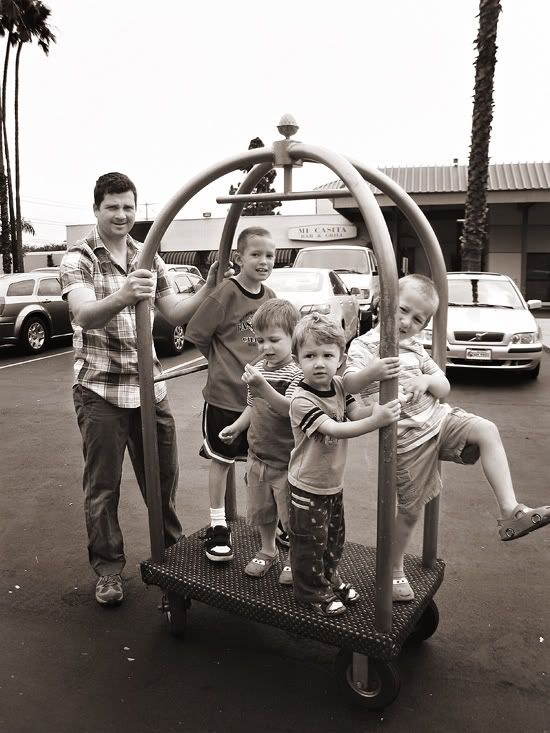 The boys LOVED hitching rides on the hotel luggage trolleys as they went to and fro with baggage. So fun!