I do. I really do. Only not so avidly as I used to. And sometimes I long to go on a walk somewhere, by myself, no kids, no obligations, and just take pictures of whatever catches my fancy. I need to fall in love with photography again because somewhere between first trimester nausea, home renovations, and cranky, tantrum-throwing kids, photography became a chore, a duty, a drudgery. And I miss loving it. I miss reaching for my camera fifty times a day to catch this expression or that funny posture. Thankfully, I feel the passion returning, but while my spirit is willing, my body protests. My chubby little self can't keep up with my inspiration. How can I be at once a congealed and growing mass of fat and feel as though I'm stretched thinner and skinnier than I've ever been? I need my body to reflect my spirit in order to feel whole and complete.
Of course, it might be that what I actually need most is just to DO rather than wistfully DREAM. Dust off the camera and charge up the batteries, get on the treadmill and fight the fat - move, act, DO - not just be. I need to live, not just exist. I need to MAKE myself the gorgeous starlet I am in my head. :D
Okay, GREAT! It worked. My pep talk worked. See ya later! I'm goin' to get my camera. Hasta la vista, Baby.
And here are a couple of gems as proof that my pointer finger still gets a rare workout now and then: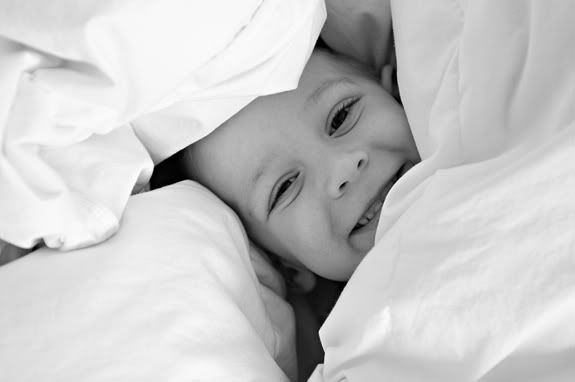 {A Bug in my blankets!}
{Buddha at Cabrillo Lighthouse}