I have informed Amanda that I fully intend to have my boys marry her girls. Wouldn't it be awesome if your best friend was your child's in-law?! Talk about perfect. Anyway, check out Bugga and Mia playing together. It's really sweet.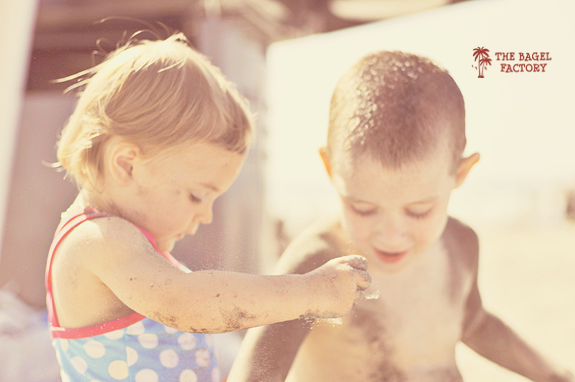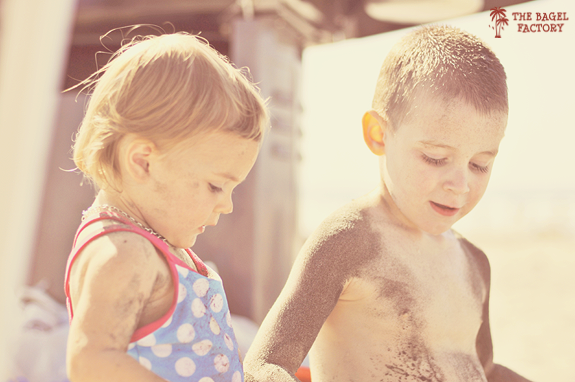 Now take note of Bugga's ingenious sand sleeves and hilarious application method . . . .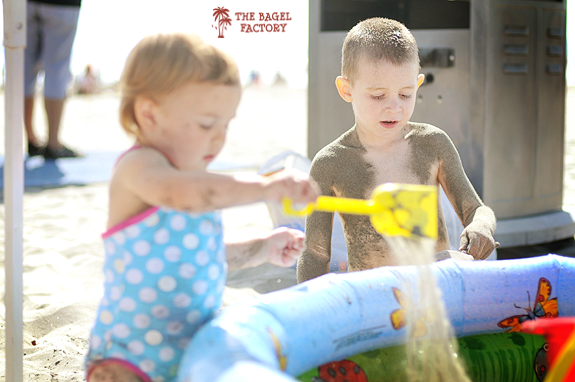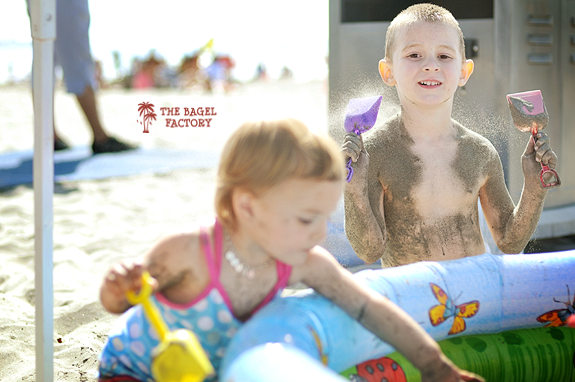 And sweet little Mia completely enchanted with the sand . . . .