Today my mom and mom-in-law each received a framed 11x14 copy of this picture of our boys. One arrived in Utah wrapped in bubble wrap, practically floating inside a huge UPS box filled with packing peanuts and the other made its debut here at our house, wrapped up in perfect flowery Mother's Day wrapping paper. I'm so proud of myself. Both my mom and mother-in-law have been asking for pictures and even though I have a billion and one on my hard drive, I can't seem to translate that to beautiful wall hangings for those I love most (including myself). But I finally did. Yay.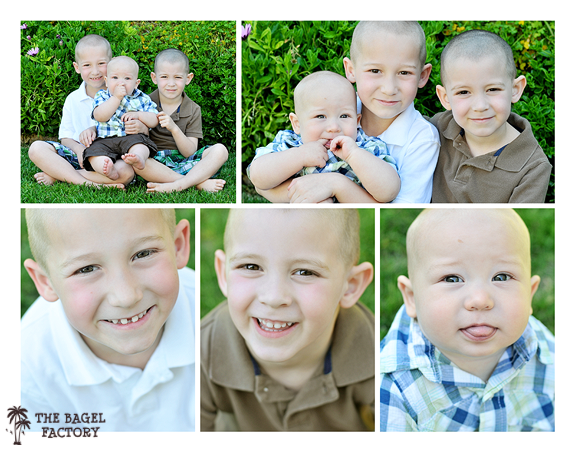 Happy Mother's Day, all. I hope your day found you surrounded by your adoring families. My hubby got me an awesome array of beautiful picture frames so that I can create the wall collage of my dreams. He and my father-in-law also made us a deeeeelicious pot roast for our Mother's Day dinner. What studs. We finished the day playing Chicken Feet, which I (appropriately) won. :D
What was your favorite part of your Mother's Day 2011?