- Independence Day with the AZ in-laws. -
This was so much fun! We swam and swam, celebrated Grandpa Bagel's birthday, went to see
Wicked
, BBQ'd, and talked and laughed and snorted (a Bagel family trait).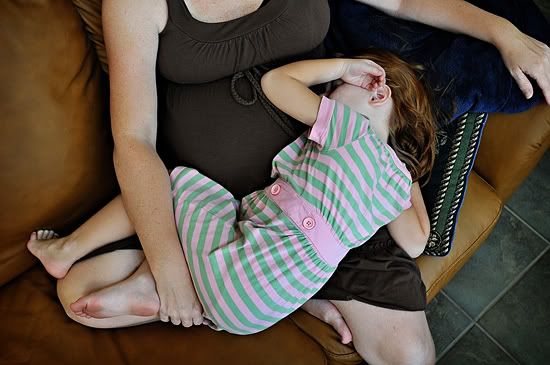 Sissy fell asleep wrapped around her baby brother.
Buddha and Bunt showing off their smarts to each other.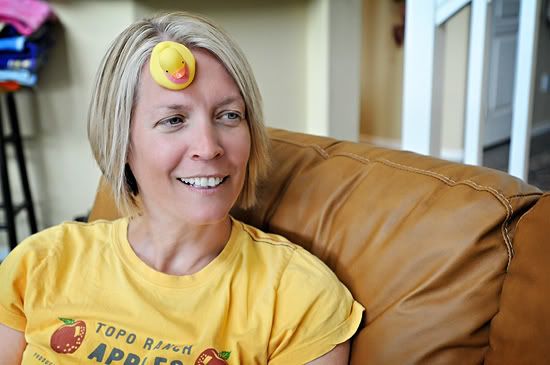 Sooz really tapped into her inner kid.
As did The Chief.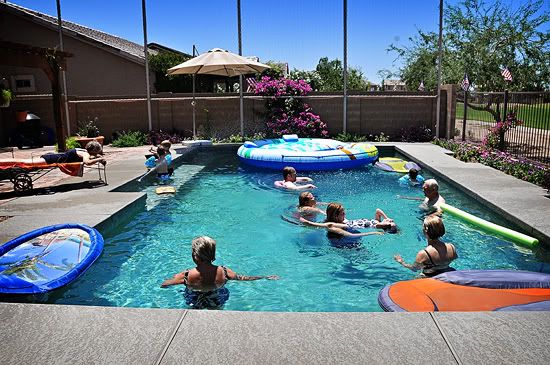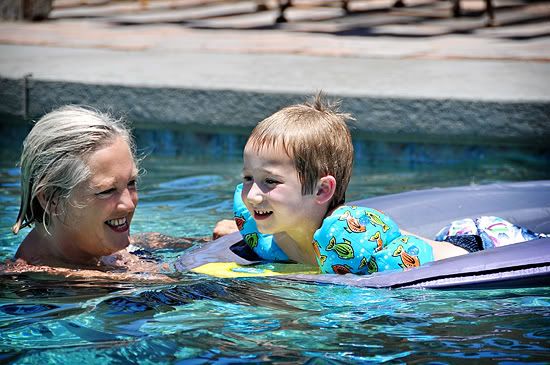 Miss Daisy cruised the pool with Buddha.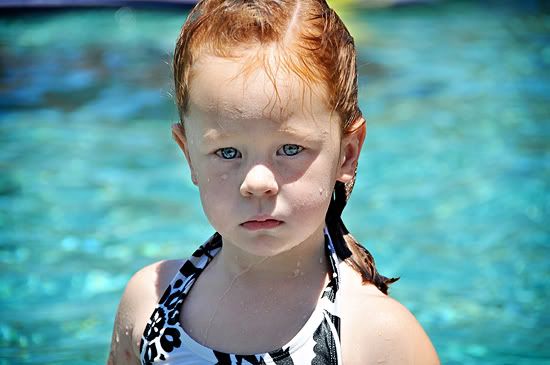 Isn't Sissy GORGEOUS?!
I love this Sissy dive shot.
The Chief soaks the swimmers.
Sooz takes a happy Bugga for a ride around the pool.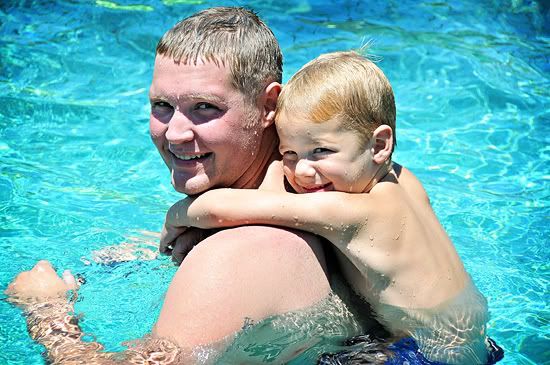 Bunt with his favorite person ever, Rich-E.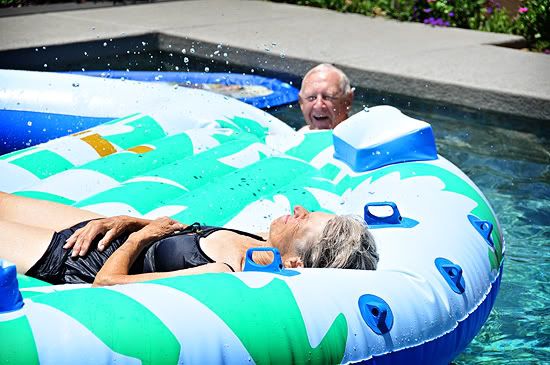 Grandpa Bagel on the prowl.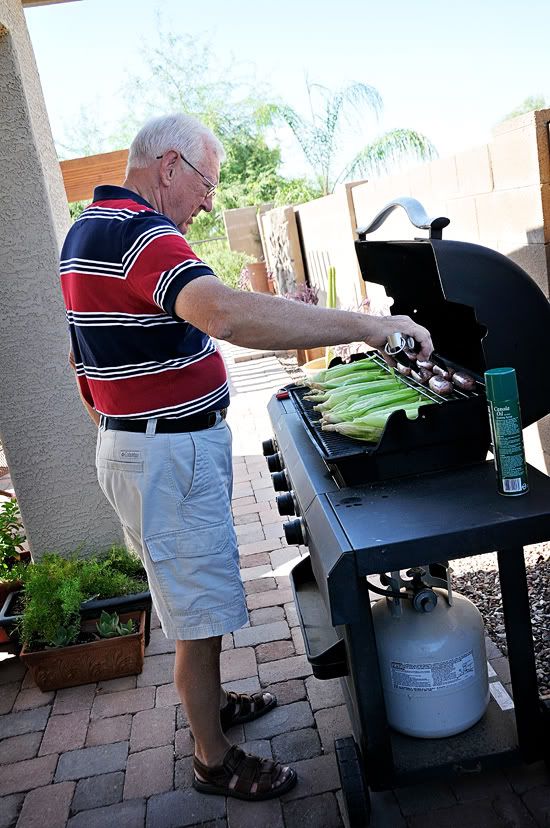 Wicked prep.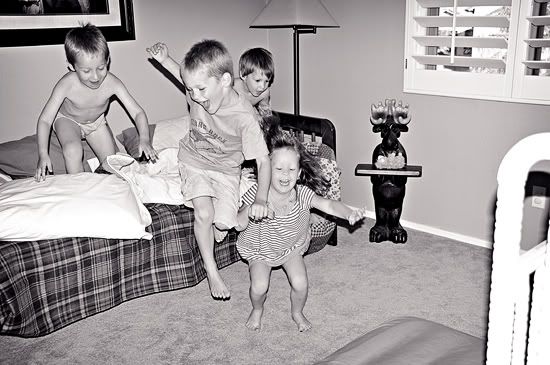 I must confess. I got busted for this because instead of stopping the kids from breaking Grandma Bagel's bed, I whipped out my camera. Couldn't help myself! It was too precious to pass up. Sorry Grandma!
- Sculpted with clay. -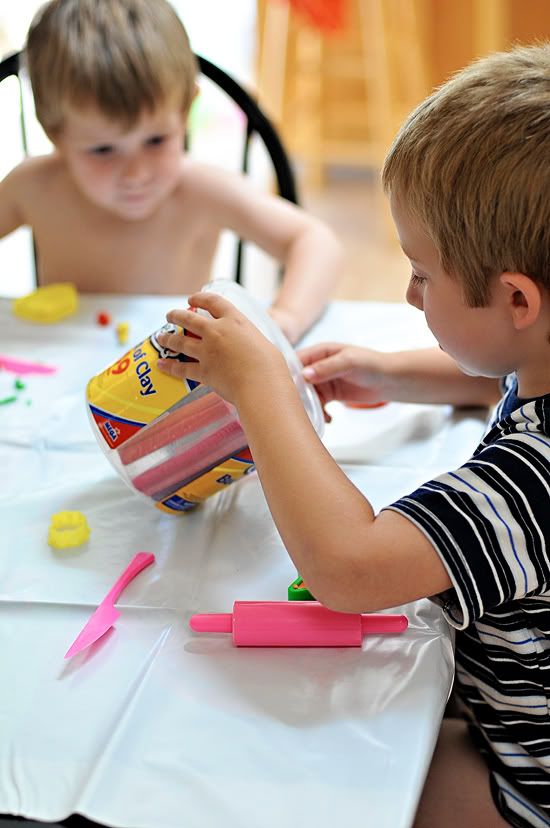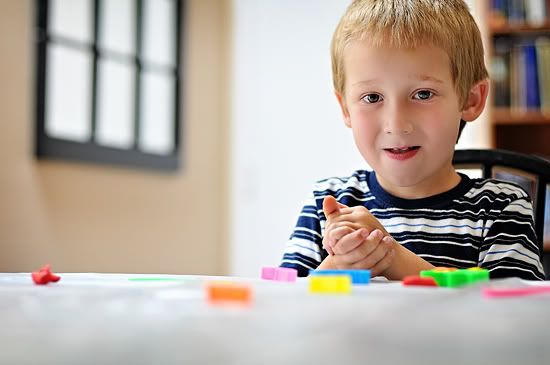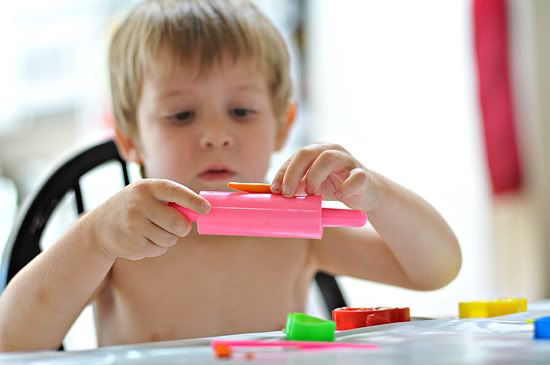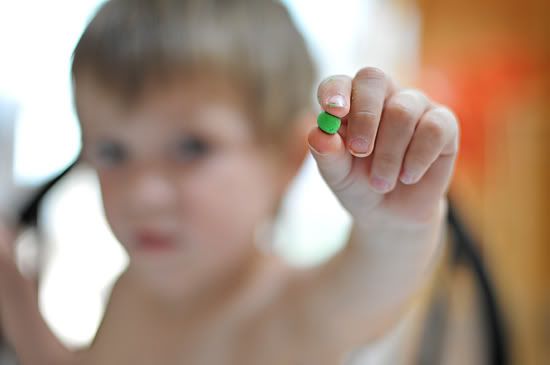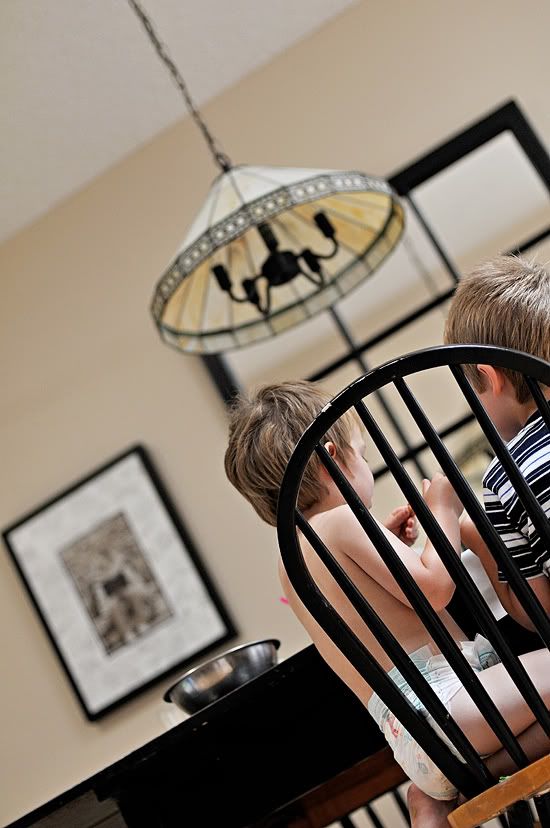 - Played in the sprinklers. -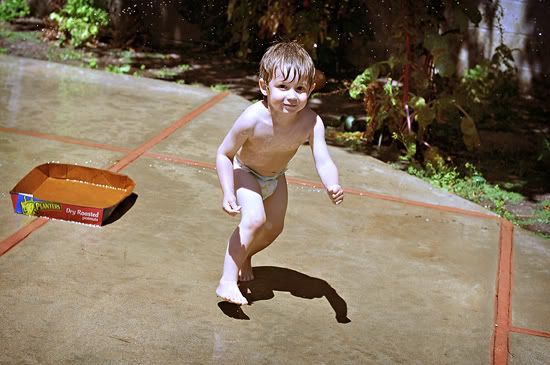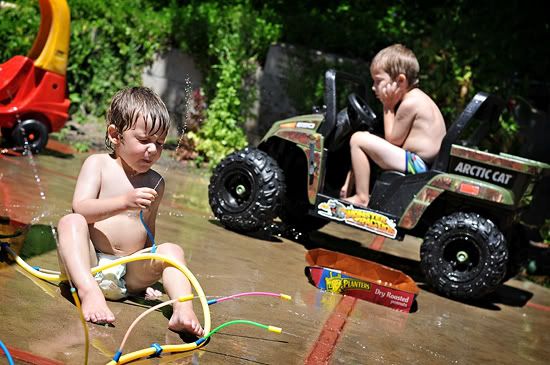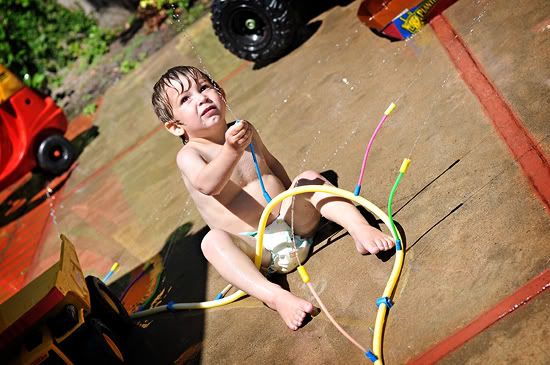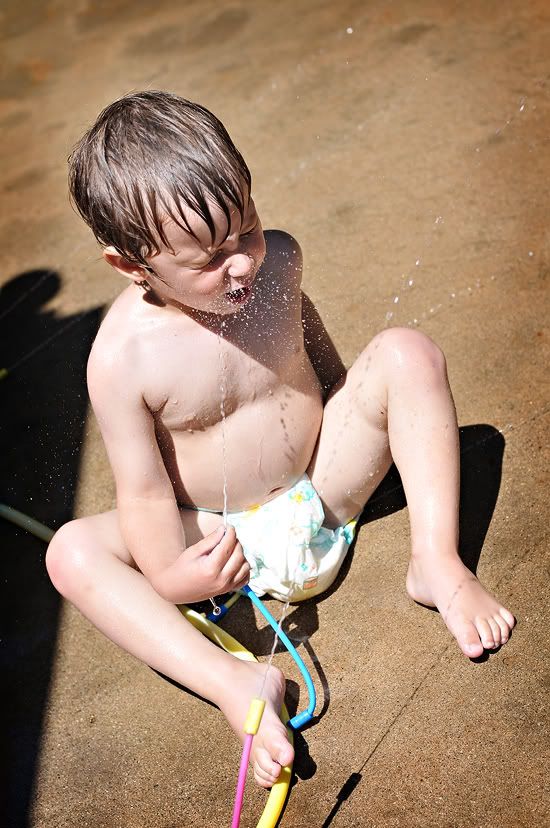 - Colored on the windows. -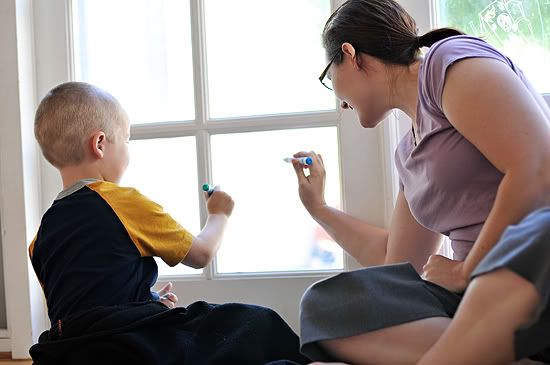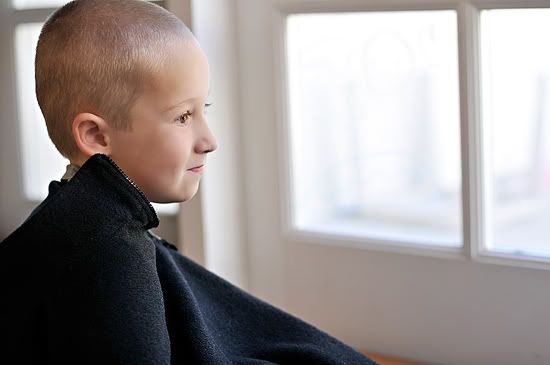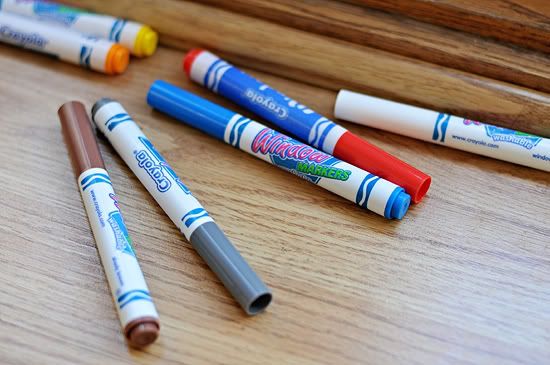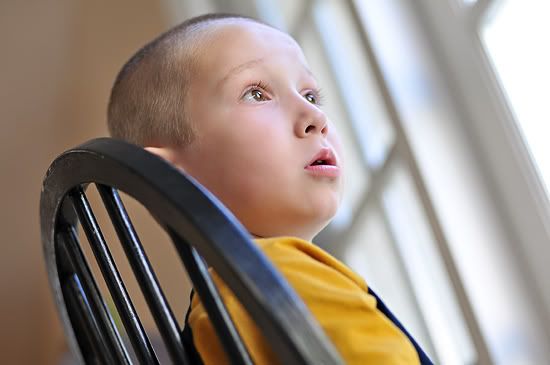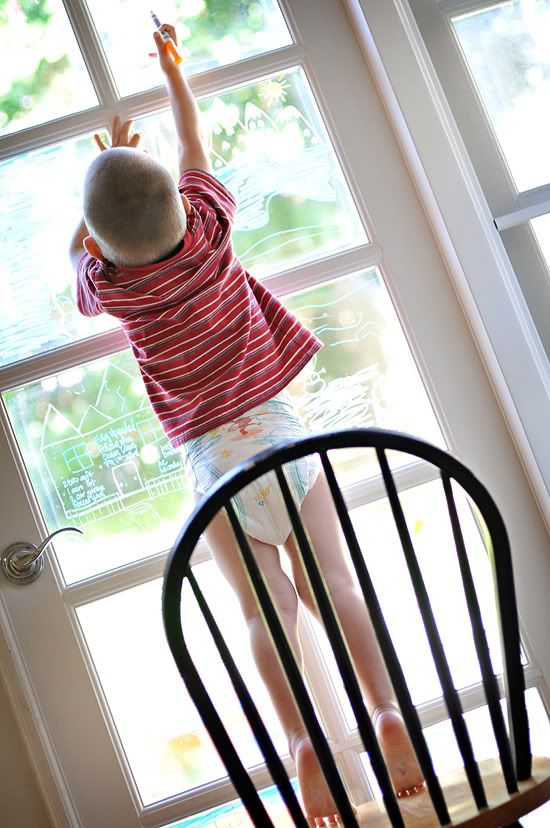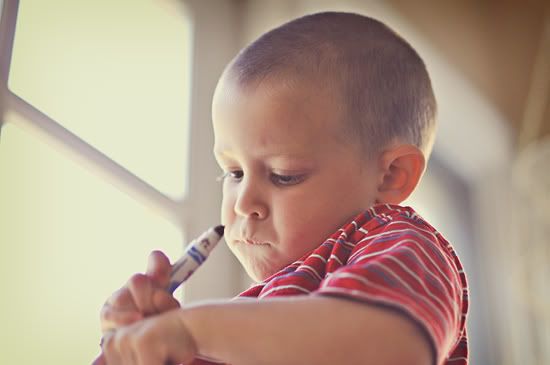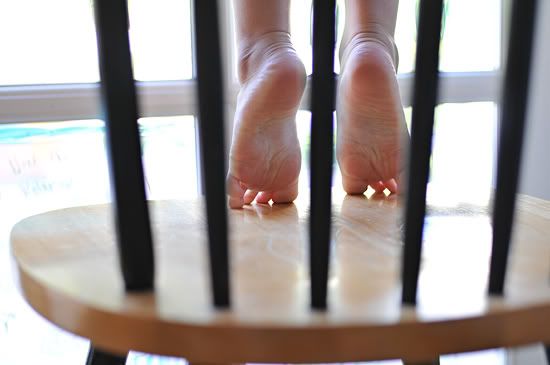 - Celebrated Mommy's birthday. -
- Pretended to be Mary and Joseph. -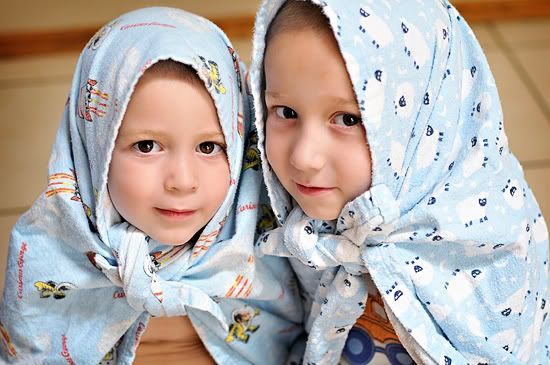 - Made yummy Pesto Pizza. -
- Made Chicken and Rice Stuffed Peppers. -
- Broke in the bean bag with co-op friends. -
- Colored in the bathtub with bath crayons. -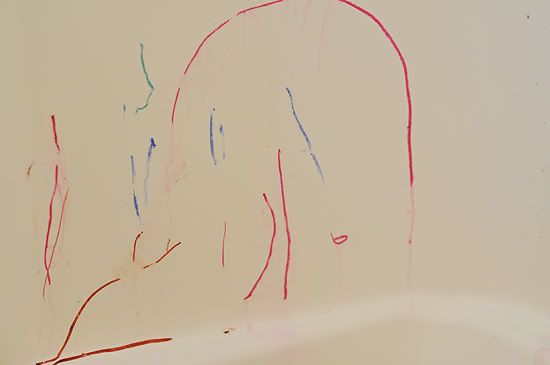 - Painted picture frames for Daddy's office. -