- Ate olives. -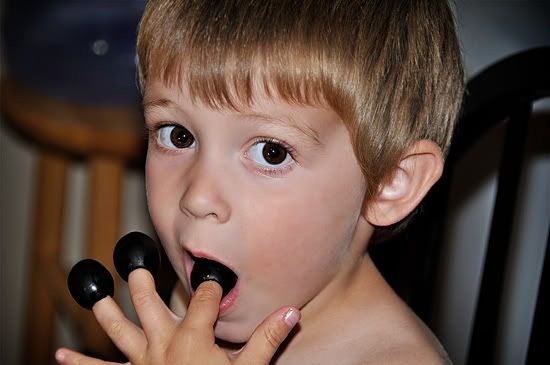 - Went camping at Dixon Lake for Father's Day. (We love you, Chief!) -
Good morning.
This was the boys' first camping trip ever. And they loved it. Our campsite consisted of shrubs and dirt. Lots of dirt. And the dirt was their favorite thing to play with. They shuffled through it. They licked it off rocks. They rooted around in it searching for who knows what. They threw it in the air and watched the breeze carry it into Mommy and Daddy's annoyed faces. They had a ball with dirt and next time, I'm going to be a kill-joy and look for a dirt-less camping site. Think one exists?
We got a row boat first, then promptly traded it in for a quieter motor boat after squeaking our way around the serene lake setting, scaring all the fish away and annoying our camping neighbors.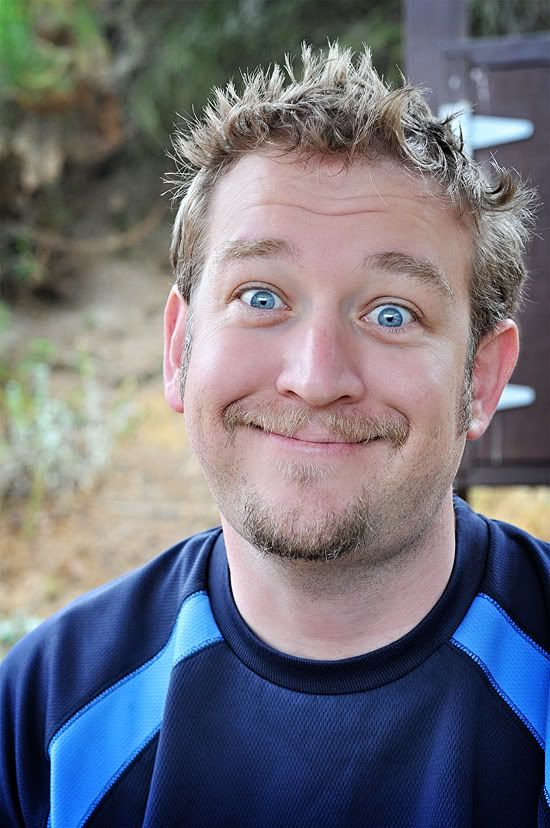 GOOD MORNING! Good thing we're not coffee drinkers . . . don't think we need it. :P
They have the same quirky, crooked smile. I. LOVE. IT.
- Went to Family Sports Night organized by a friend -
- Pretended to be Elders -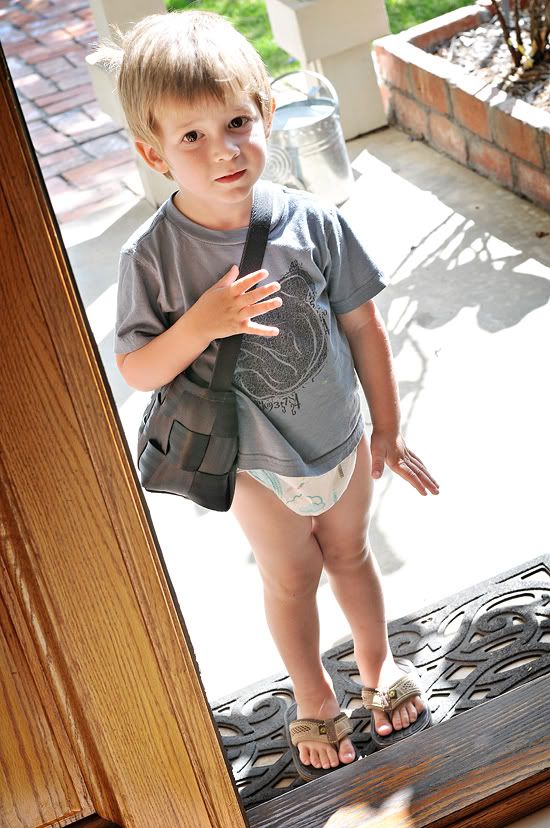 I was tipped off that Bugga had awakened from his nap when I heard our bedroom doors jiggling. I slowly opened the door and found him accessorized as in the photo above. He stood there wafting toddler aromatics in my direction while piping, "I'm the Elders!" I changed his diaper and escorted him to the front door for a proper missionary photo shoot. Buddha grabbed a bag and joined his younger brother as his "companion."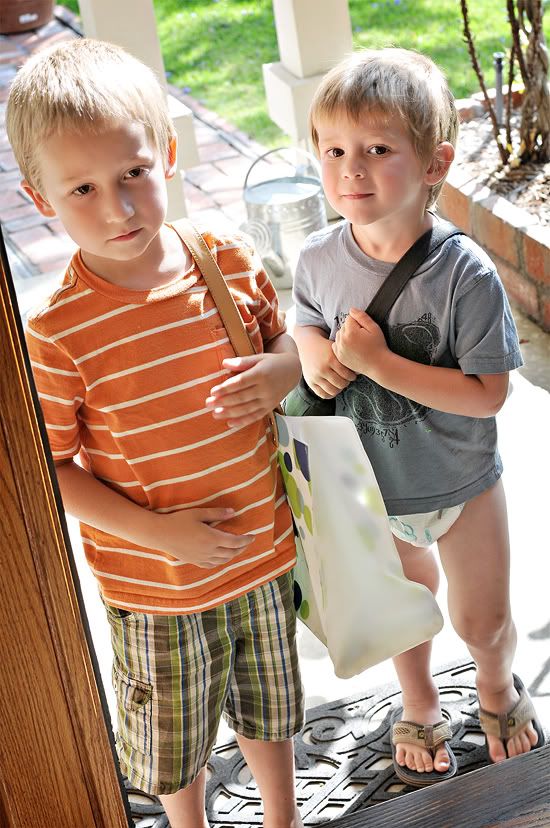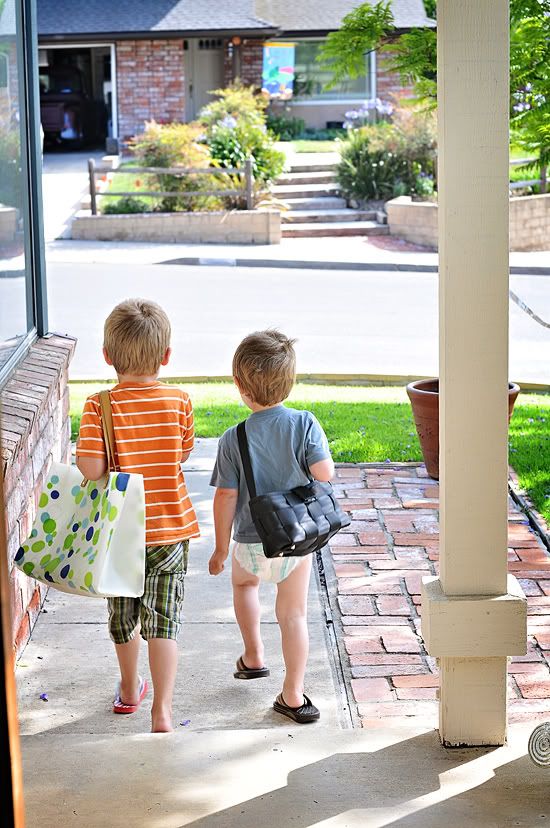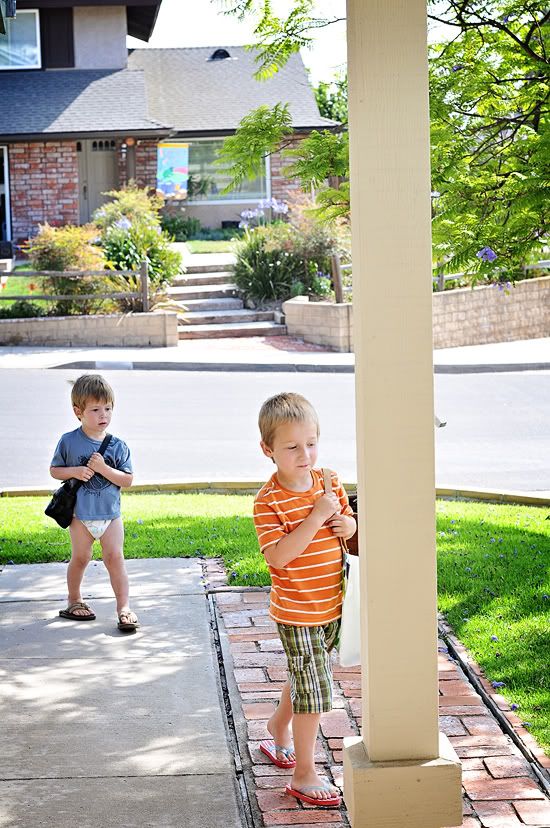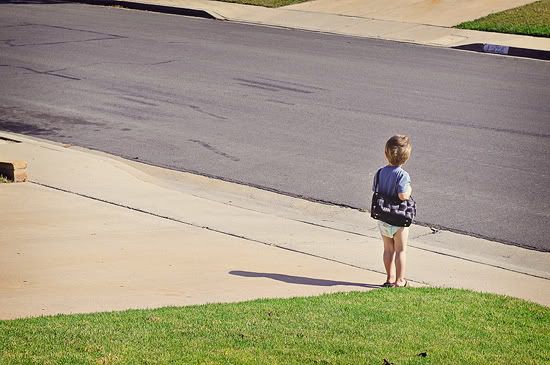 - Found a snail -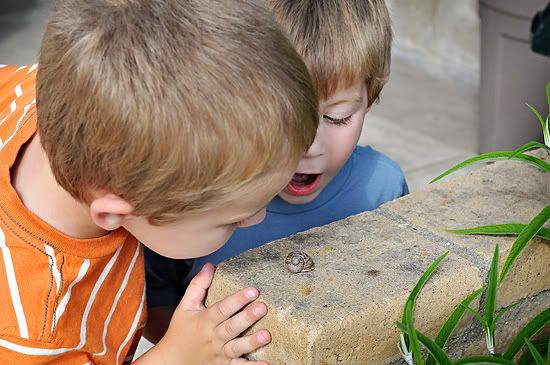 - Played al fresco in the water in the backyard. -