Here are the rest of the pictures from our La Jolla Shores visit. For anyone interested, the actions The Chief got me for my birthday (and that I've been playing with ever since) are
Eye Candy Actions
from the amazing
Sheye Rosemeyer
. If you haven't seen Sheye's photography, hop on over to her blog. She is so talented! She has three darling children and a fourth dancing through heaven, sporting a princess crown and fairy wings, blessing the heavenly hosts with her infectious smile and laughter. Be sure to grab a box of tissues before you read through Sheye's musings; there is a lot of emotion to be felt there.
As for La Jolla Shores; it was my favorite part of this family vacation. It was fabulously relaxing to meander from one family pod to another, freezing life every which way I could, stealing private moments, laughing at the boys kicking up ocean spray as they fled from the waves while squealing like little girls. After waking up from a white-noise-induced nap, Chubs filled his belly with salty, fibrous sand. Buddha tumbled in the waves and was rescued by Granny. Beatbox tried to dig a hole to China. Sombrero took a walk to stretch his legs and ease his constant back pain. Auntie and Ratchet snogged like a pair of petulant teenagers. And Bugga chased the birdies with his older brother and cousin.* The only thing that cast a shadow over our day at La Jolla Shores was the absence of The Chief, who was, undoubtedly, sitting in his office wearing proper Pro Chief clothing, making proper Pro Chief phone calls, and filling our bank account with love and hard work. Thank you, Chief!
*If you are having trouble keeping everyone straight, please reference the right sidebar where you will find clarification for each pseudonym. Also, please be sure to use our pseudonyms when commenting (mine doesn't really matter since my photography business boasts my real name, but for the others . . . just can't be too safe these days!).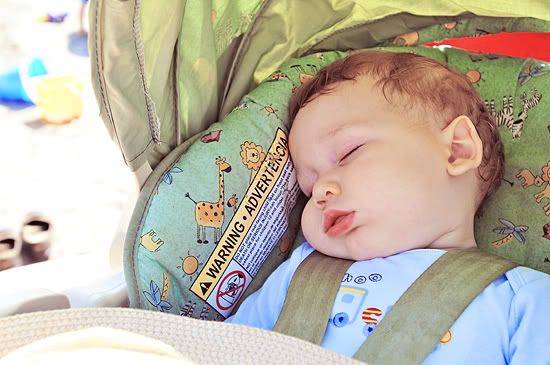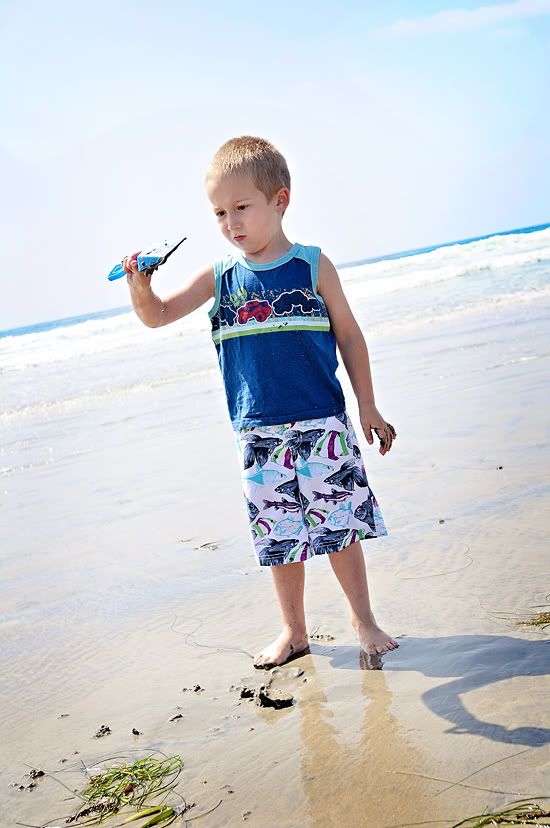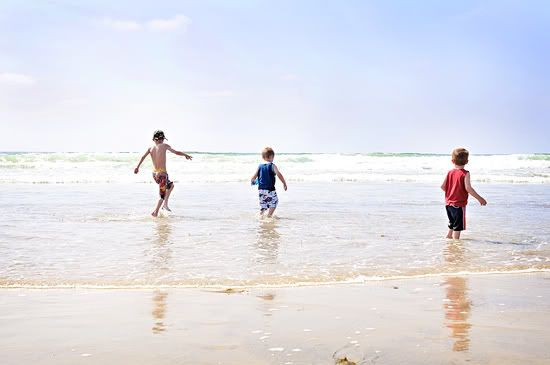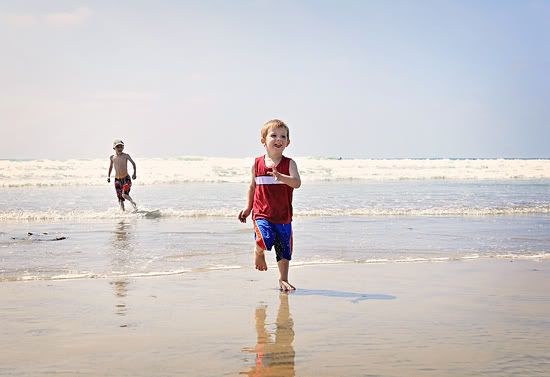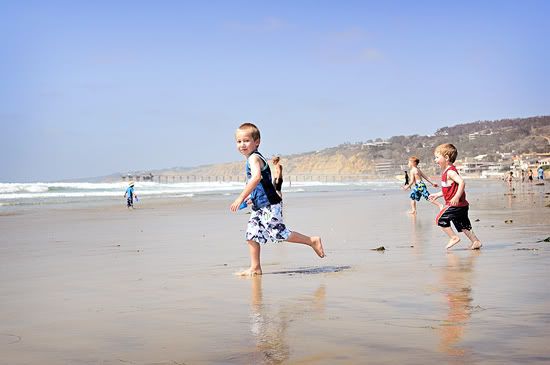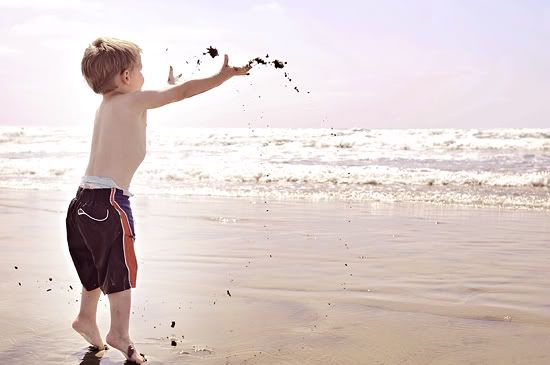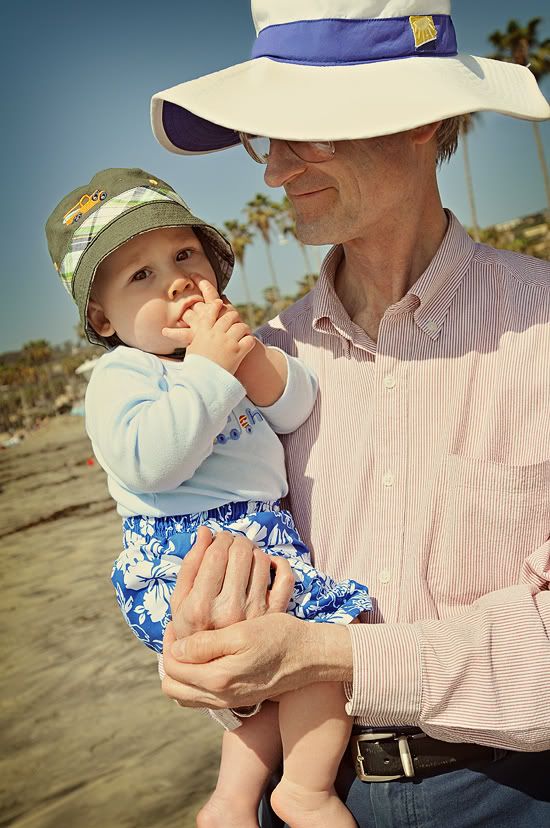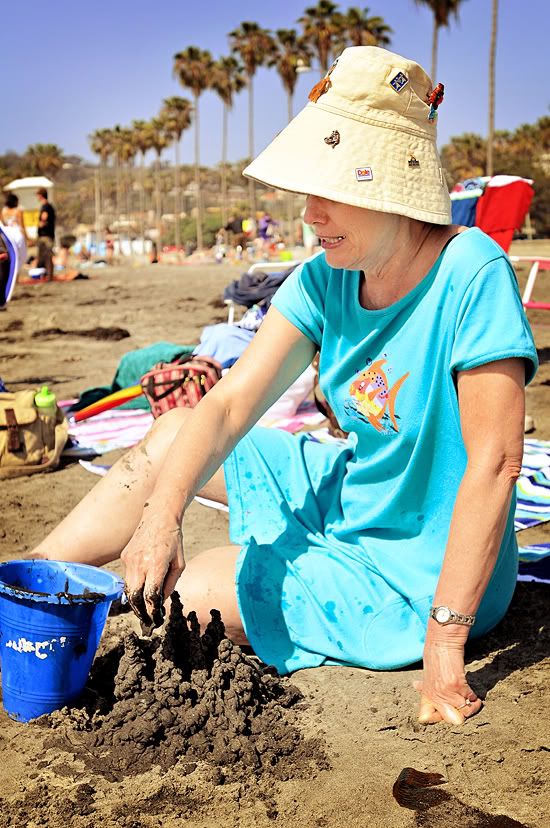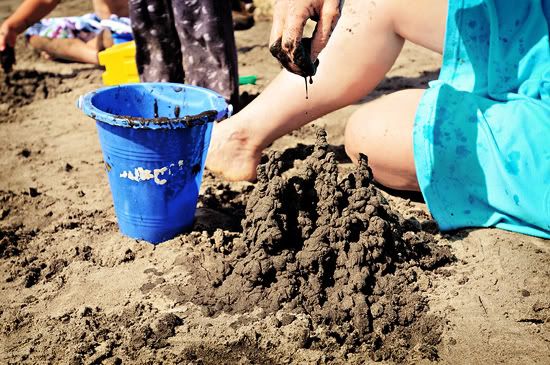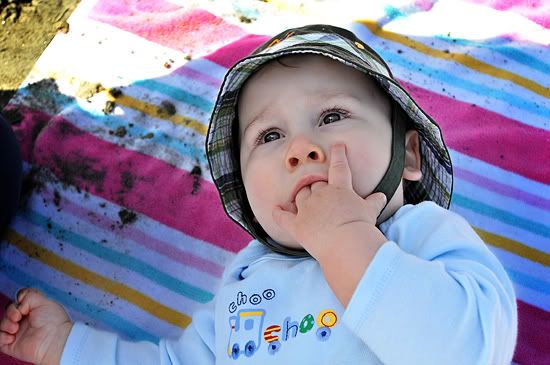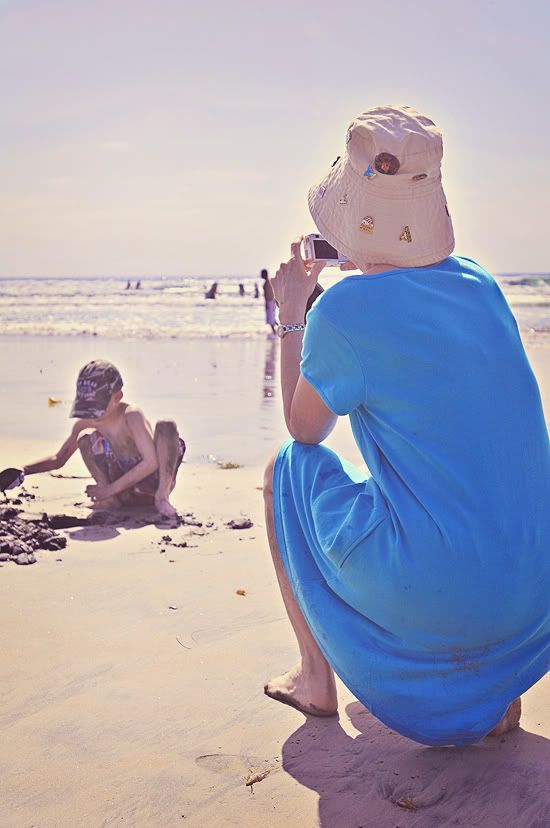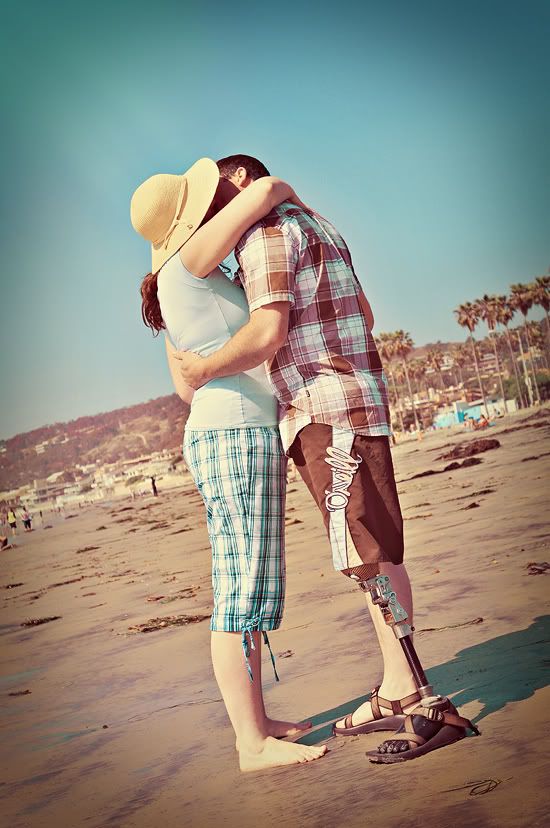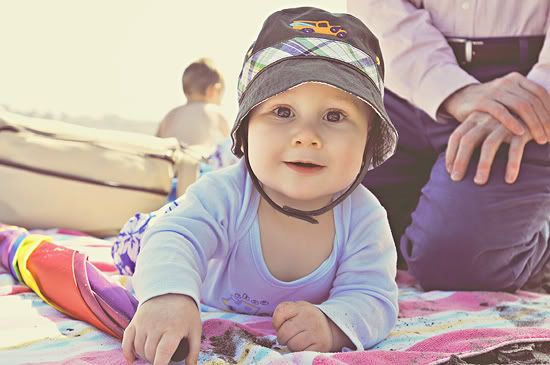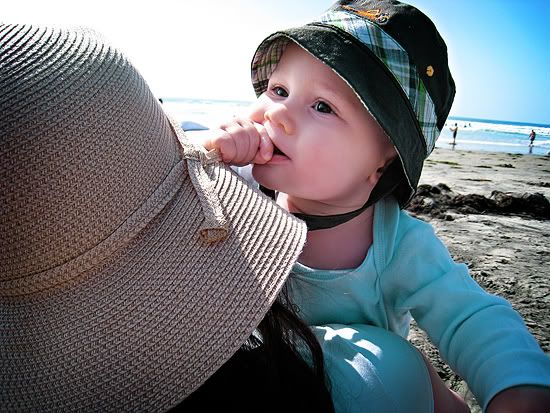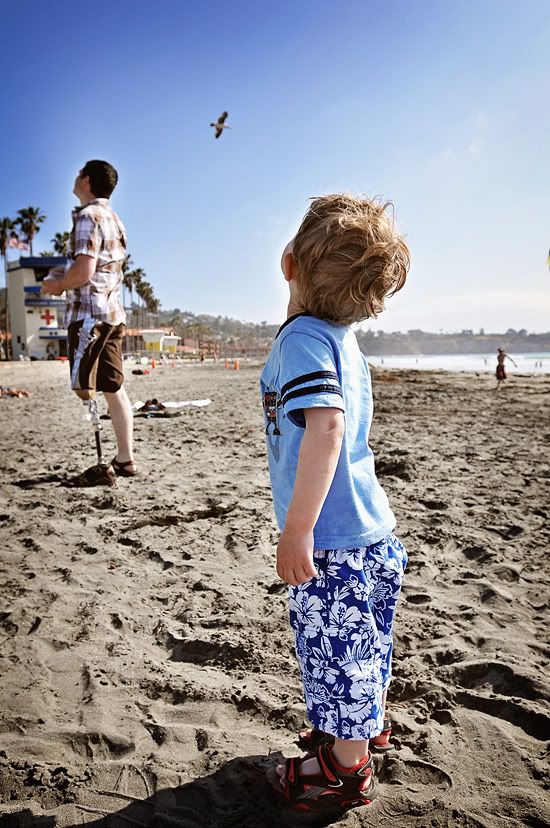 Faces was pretty quiet throughout this entire beach experience. No doubt the crashing waves intimidated him a bit. He did enjoy puttering about in the sand, filling buckets and helping dig holes.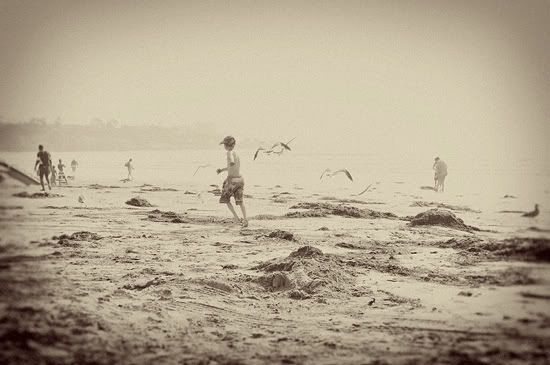 This was so funny. Faces grabbed his chair from between Granny and Ratchet and moved it back a few paces, declaring his independence.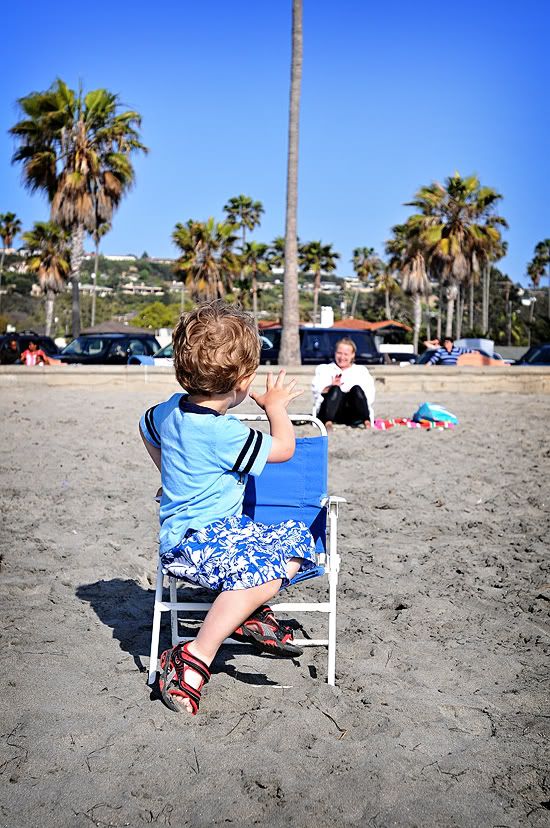 And then, of course, he schmoozed the lady sitting behind him. Silly boy.
Heading home. Perfect day, perfectly imperfect family, ultra-perfect vacation.