I didn't take too many pictures at Sea World and those I did take were captured with my little point-and-shoot, a camera I use more and more exclusively for video since I know what fabulous pictures I can get with my pro camera. It's handy, though, so I shan't complain. Sea World came the day after La Jolla Shores. We meant to get up early and spend the entire day at the park, but our bodies protested and whined for more time relaxing. Therefore, we got there just after lunch and spent our afternoon cruising rapidly from one show to another before we finally parked our exhausted selves at the Sesame Street Bay of Play to let the kids roam free.
My favorite Sea World show? The dolphins, of course!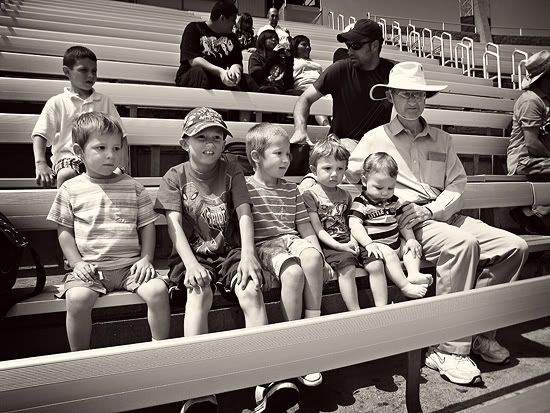 Cousins are the best! Having grown up with multiple family reunions, I have great hope that my boys will get to spend lots and lots of quality time with their cousins. I love my cousins.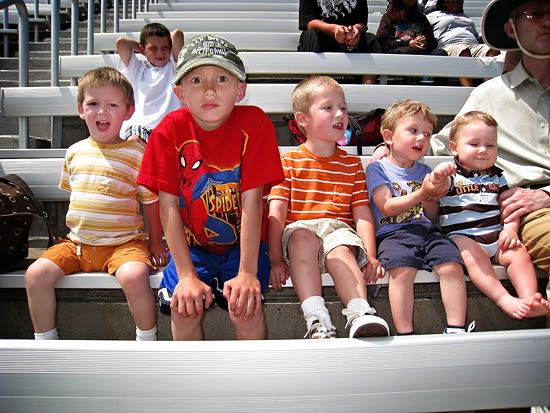 I love Faces' shifty eyes in this picture. Alas, he was on the verge of making a very poor decision to wring his baby brother's arm and, consequently, get busted by Auntie for it.