There's nothing cheaper than jammy capes. Seriously. Here's how you do it. You tie a jammy top around your child's neck and call them a superhero. Voila! Ingenious, I know. And did you know that boxes can provide hours of play? Can you tell my kids are bored and I'm running out of ideas to keep them busy? :)
This is Bugga flying around. He kept yelling at the top of his lungs, "To the RESCUE!"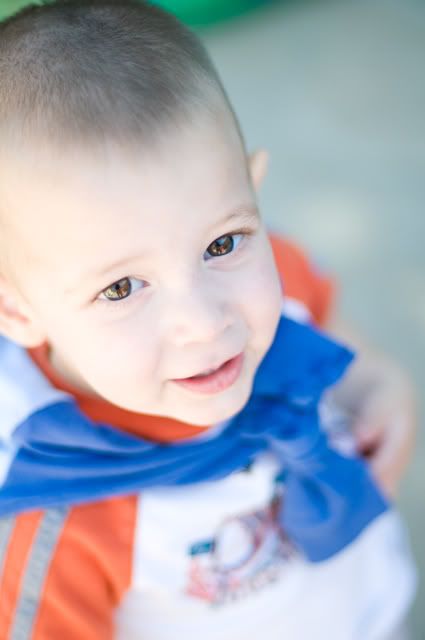 This is the very talented golf-ball-spitting superhero known as The Bogey Man.
Can you find the golf ball?