The boys got to make little biscuits over hot coals.  Anders didn't do so well.  See that bucket of water in the first picture?  Yeah, his first biscuit ended up dunked in there.  His second biscuit and it's coal dust is featured in the second picture. :0)  At the end of this photo train are a couple of pictures of some good ol' fashioned dutch oven cooking.  This is the type of food I
always
crave when I'm pregnant.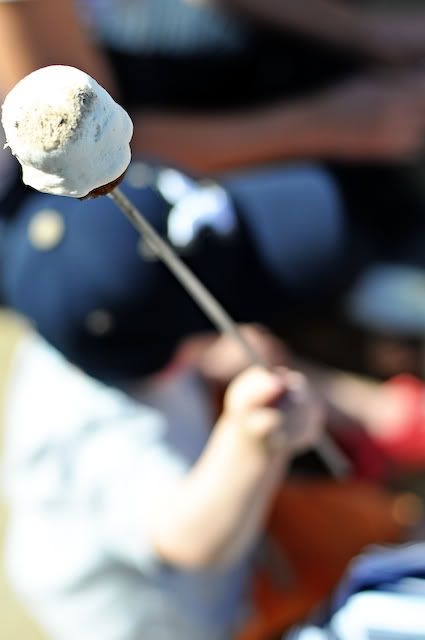 Check it out, Mom.  I threw mine in the coals! (Smirk, smirk)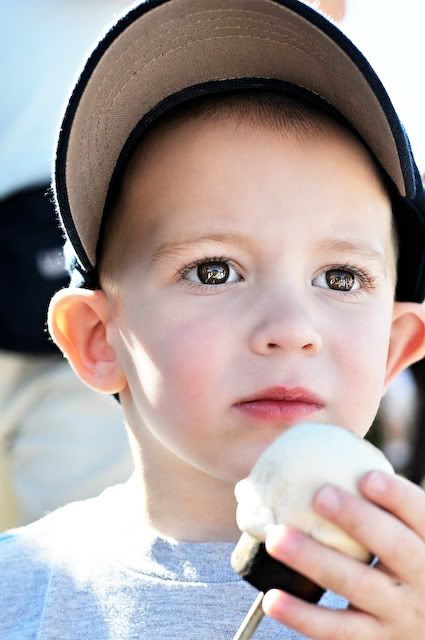 Love, love, love this little guy and his gorgeous, puppy dog eyes!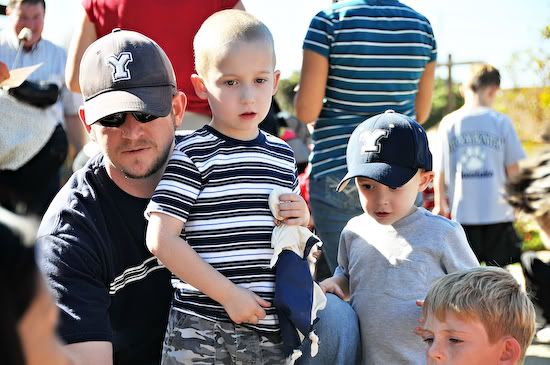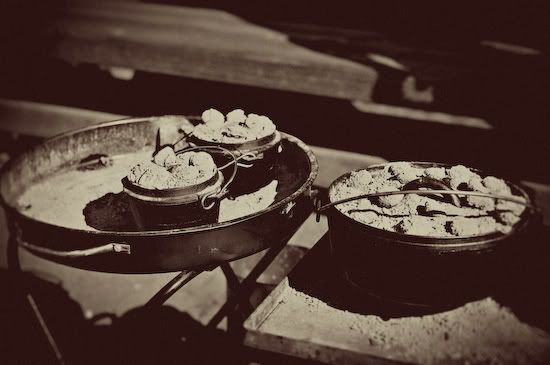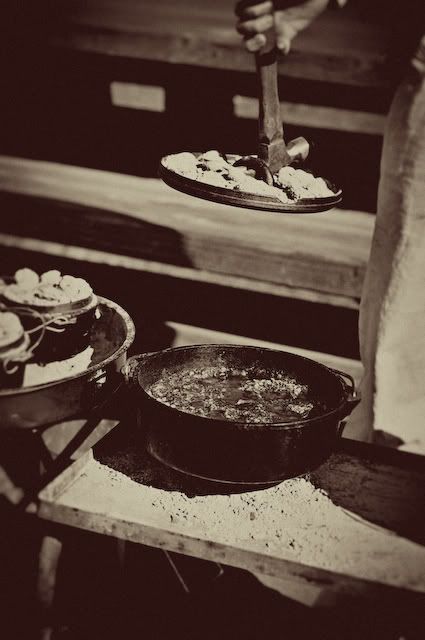 I believe this was a mutton stew.  This dutch oven lunch was served at 12noon.  I got there at about 12:15 and everything had been literally licked clean.  One of the chefs (our home teacher, as it turns out) was able to scrape up one bite of the most juicy, tender, to-die-for mutton for me.  Thanks Jake!