Mercury, Venus, Earth, Mars, Jupiter, Saturn, Uranus, Neptune, and Pluto (a dwarf planet). These are the planets of our solar system in order of proximity to the sun. I know I had this memorized once upon a time in my youth, but it's been fun to be reminded and to exercise my brain's long-dormant memorization skills (and I do mean looooooong-dormant).
So Monday = Astronomy. And guess what?! We actually did Astronomy! Hooray for us. After blazing through reading, writing, and math, we pulled out our balloons and started huffing and puffing and "blowing up" planets. It was great fun. We were sidetracked for a bit by all the weird noises you can make with stretched balloon necks and deflating fliers. I kept thinking the whole time, "In what public school would the kids be allowed to pursue such a fun tangent, giggling and guffawing all the while?" I couldn't come up with an answer, knowing that tangents probably equal irreparable, mass chaos in a classroom of 30+. :D While we "worked," I called out morsels of information from lesson one and Buddha would fill in the blanks. For example, I would yell, "If I say Nicolas, you say _______." And Buddha would yell right back, "COPERNICUS!" Then I'd ask him what Copernicus was known for. Bugga jumped right in for his turns with just the teensiest bit of prompting to help him out with his answers.
Our project came from our Apologia Astronomy book, lesson one. I've been trying to think how to make the measurements work out the way the book prescribed them to be for each planet, but today I finally gave up and we just did the "winging it" thing.
I love the result . . . .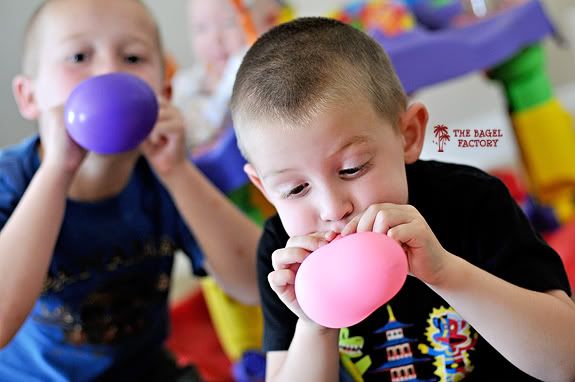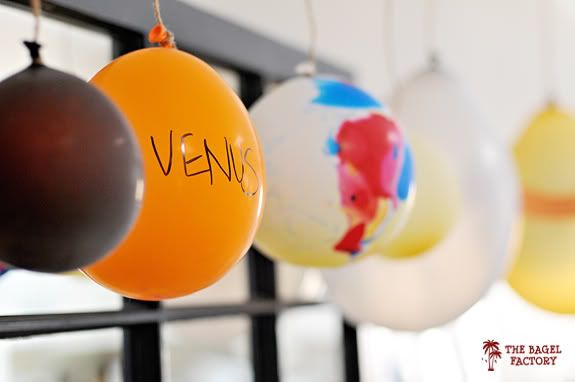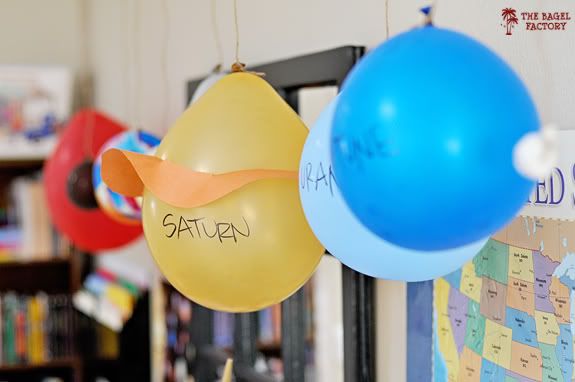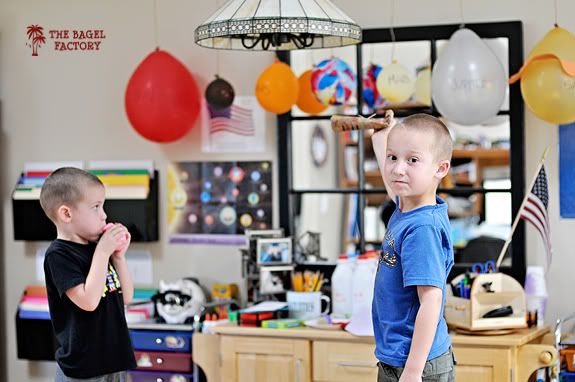 And here's what the Pipster thought of the whole event:
Ha ha! Just kidding. But don't you just love that expression?! Here's what he really thought: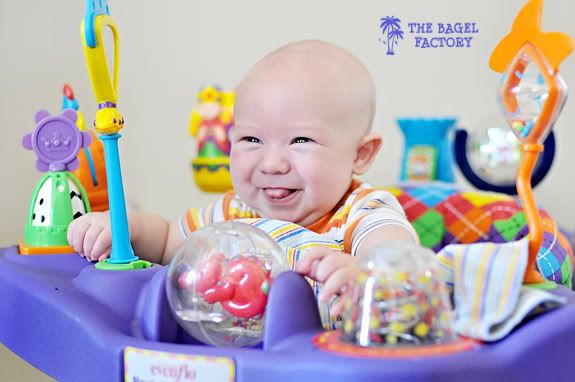 And just because we need a close up: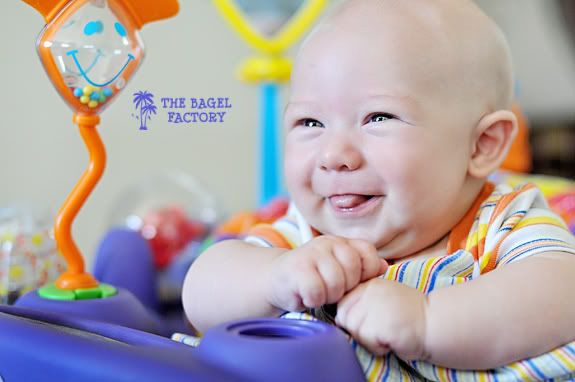 And just because of that darling, so sad, pouty lower lip: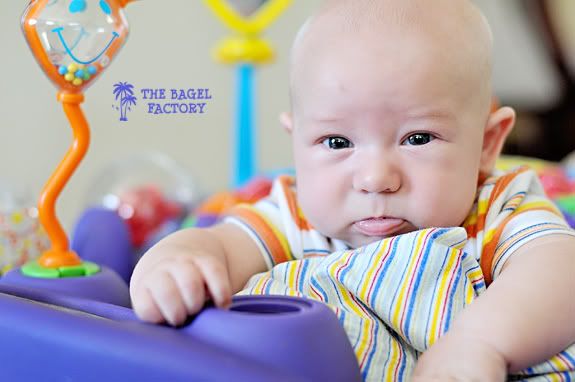 And just because tiny babies in big toys crack me up: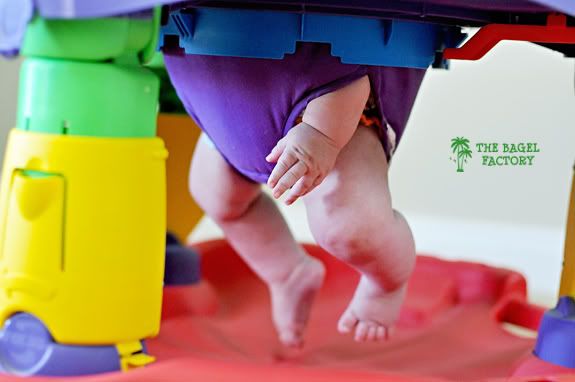 Okay, okay. The end.