Dear Soren,
Four years ago, at exactly 3:01am, you cut your way into the world, belligerent to the last. After 20 hours of labor, Mommy had had enough of your stubbornness and told the doctor to just get you out! Now, seeing how the world has become in just four short years, I can understand your hesitance to join us here. However, you have been prepared for this last dispensation. You volunteered to be among God's chosen warriors for truth. The strength of your testimony will shine in a world darkened by moral relativism. I asked you today if you know Heavenly Father and Jesus Christ live and you answered with a resounding "YES!" I adore you for the strength of your conviction and the purity of your soul.
Three years go, you turned one and, just as precocious as ever, you were zipping around our house, perfecting your latest skill - walking. The depth of your genius was just becoming apparent to Mommy and Daddy. We loved your toddling and babbling. You were an independent little bugger and wanted to control just about every aspect of your life...even if you weren't skilled enough to be able to. You loved going on walks outside and would stop at every little branch, twig, leaf, anthill, and piece of garbage to investigate. You were a delightful one year old.
Two years ago, you turned two. We were living in Utah again after having spent the summer in San Diego. Mommy was pregnant with Anders and you were sick on your birthday. We decided not to have a party and Mommy didn't even make you a birthday cake (gasp!). Together we got Jamba Juice and proceeded to open your enormous basket full of toy cars. Yes, Mommy and Daddy readily admit we went a bit overboard with your gifts. At two, you were becoming more and more of a little person and less and less of a baby/toddler. You could easily recite your ABC's. You knew all your colors, shapes, and numbers. You LOVED it when anyone would sit down with you and write letters in your notebook. You also loved having your knowledge tested with quizzes and questions. Such a bright little boy! You have always brought joy to our family.
One year ago, you turned three. Your little brother had arrived just after your birthday the year before. And, though you were wary of Anders at first, you had grown to love him by this time. For your third birthday we did have a party and invited friends and family. You trotted around your party with the biggest grin on your face and you particularly enjoyed playing with your cousin Veronika (as is still the case). At three you had become a little man. You were very helpful with your little brother; you had great manners; you loved GMC's; and you watched the movie "Cars" at least once a day. And best of all, you made us laugh every day with your thoughts and assumptions and assertions and misconceptions and observations.
One month ago, you played with our friend Isaac, watched a BYU football game with Daddy, and attended a baptism with Mommy. You were eager for Halloween and any excuse before then to wear your Batman outfit complete with cape and mask. You were happy and healthy, bossy and chattery, hilarious and sober. Mommy was just preparing for the weeks ahead of Prop 8 sign waving. Daddy was working his tail off (and still is) to get his hours completed for the year. And Anders was following you around everywhere, your permanent and adoring shadow.
One week ago, you were watching anxiously with the rest of the nation and the world, as the United States of America voted for Barack Hussein Obama to be the nation's first African American president in its history. Mommy and Daddy weren't so happy with this decision though we did appreciate the historical significance of the event, but we respect the voice of the people and we pray for the success of our president and our country. You also joined your prayers with your family's that Proposition 8 would win the day - and it did. Your little spirit was so strong as you prayed to our Heavenly Father that he "would keep marriage between a man and a woman; and not a man and a man or a woman and a woman." You spent the election not only in prayer but in fever. Illness had become our family's constant companion in the weeks before Halloween and for a week after.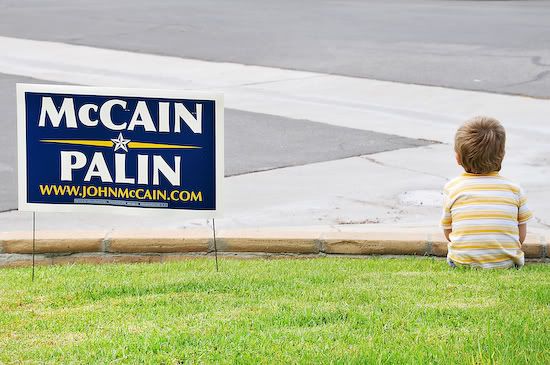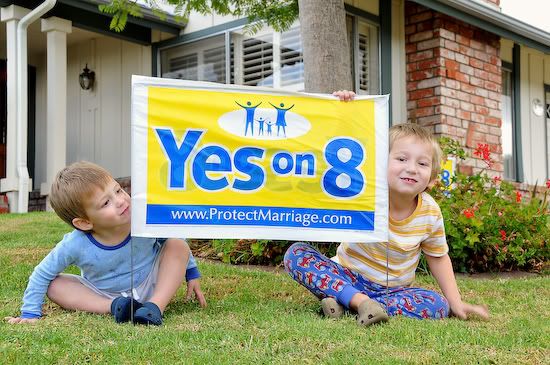 Today, you are four. A big, bold, ornery and undeniable four. You are pee pee potty trained, but for some reason you think your poop can't come out in a toilet. Mommy has given up the fight for the time being. You are extremely vocal, a trait you no doubt inherited from your mother. You are stubborn and sweet, tender and aggressive, bossy and encouraging. You are the light of your little brother's life. As I type this, you are helping Anders color on a piece of paper. You LOVE to pretend and you build up the most wild and entertaining lives in other rooms of our house. Anders is always your constant companion on these imaginary excursions to grocery stores, down exotic rivers, and on school bus field trips. You love to watch educational cartoons with which you get to participate. Often I'll hear you from down the hall, yelling in response to Dora's pleading of "Louder, you have to say it louder!" Because of these programs, you can now speak certain words in Chinese and Spanish. You also love to sing. There's never a day that goes by that I don't hear you singing some nursery rhyme or Primary song. Music is something you very much appreciate. Mommy is still fighting on the marriage front and Daddy is still working long days and many, many hours in order to make his billables and earn his raise by the end of this month. Our prayers are with him constantly. He is a good example of hard work and determination for you and your brother and we all admire him for this. Your father loves you so much and often repeats as much to anyone who will listen. He is a good Daddy, the best. One of the things Mommy is most grateful for Daddy for is his worthiness to hold and exercise the Priesthood of the Lord. He will teach you the importance of the Priesthood in your life as you grow and become a man. We love you so much, Soren. You and your little brother are the light of our lives! As many thousands of angry people spurn the Church of Jesus Christ of Latter-day Saints, the Lord is calmly and lovingly cultivating his army of righteous warriors for the Light. These warriors are growing up in God-fearing homes across our nation and throughout the world, being taught the principles of the gospel of Jesus Christ by the quiet and firm conviction and testimony of their parents and grandparents. You, Soren, are very much one of them. Always remember your grandfather's recent testimony and admonition
that "we're on the winning team – the Lord's Team.

In all other dispensations the truth has been lost; there has always been an apostasy; but not anymore.

The truth is restored to stay.

It will never again be lost or taken away from this sphere.

This great Cause, in the end, will triumph.

So, I warn [you], don't ever quit the Team!

In the future, stay with this wisest group on earth – whatever the issue.
" Amen!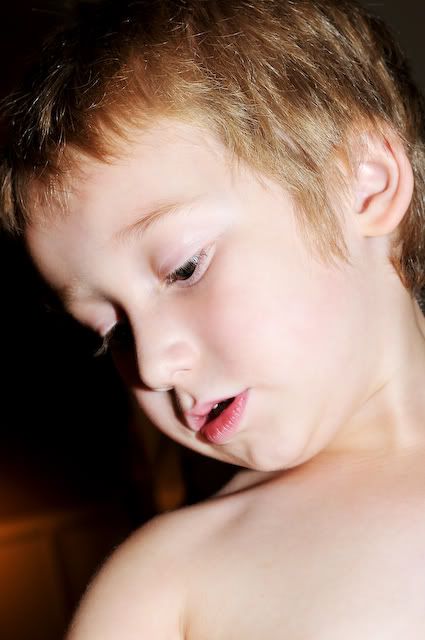 Here are some of the major newspaper headlines from today, Veteran's Day, your fourth birthday 11/11/08:
LA TIMES
Post-election Protests Anger Prop. 8 Backers: Measure's supporters say the people's will is clear and should be upheld.
Egypt Dusts off a 4,300-year-old Pyramid: After twenty years of excavation, what remains of Egypt's 118th pyramid has been identified in Saqqara, the sprawling burial site of ancient rulers.
Many Fallen Soldiers Followed Family Tradition: Scores of those who have died in Iraq and Afghanistan were motivated by military lineage.
NEW YORK TIMES
For South, A Waning Hold on Politics: The pattern of support for Barack Obama may signify that the centrality of the South to national politics has come to an end.
Sparring Starts as Republicans Ponder Future: Republicans are debating how to position themselves ideologically and how aggressively to take on the new Democratic president.
Pakistanis Mired in Brutal Battle to Oust Taliban: In a vital corridor to Afghanistan, the Taliban has proven far more resilient than the Pakistani Army anticipated.
WASHINGTON POST
Housing Agencies to Widen Homeowner Help: Government, mortgage industry officials launch a streamlined system for modifying the mortgages of hundreds of thousands of borrowers.
Tapping into Shopppers' Psyches: This holiday season, the battle for customers is on, and competing stores have little margin for error.
Obama Backs a Compromise: President-elect warns that expelling Lieberman from Democratic caucus would send wrong signal.
Palin's Image Reclamation Tour: Whirlwind media tour is aimed at answering critics and positioning her for future.
Thousands Gather to Honor Vets: Ceremony at Vietnam Memorial pays homage to the nation's veterans, both living and dead.
In Pakistan, A Deadly Catch 22: Tribal militias are caught between demands from Pakistan military and Taliban suicide attacks.
WALL STREET JOURNAL
Scientists Mine For Dark Matter: Researchers head underground to look for exotic particles called "wimps" that might help unravel the secret of dark matter, the key to understanding the shape, size and even the fate of the universe.
Bush Honors Veterans: Bush marked Veterans Day at a ceremony to rededicate the Intrepid Air, Sea and Space Museum in New York.
Are Biofuels Bad for the Planet?:Critics of biofuels are saying the oil alternatives -- long touted as green -- make global warming worse through indirect impact on land use.
Abortion Foes Face Dilemma: Anti-abortion strategists are debating whether the way forward should be based on confrontation or cooperation with the Democratic administration.
Losses Ease but Worry Remains: Stocks bounced off their earlier lows amid new steps to ease foreclosures, but continued worry about the outlook kept pressure on the market. The Dow fell about 170 points.
A New Air-Traffic Control System: A new air-traffic-control system about to be deployed has the potential to save fuel, shave time off long flights and enhance safety.
China Bets Roads Will Drive Growth: China is hoping that an infrastructure spending spree can help sustain its long record of expansion and rising prosperity.
SAN DIEGO UNION TRIBUNE
Analyst - State Budget Deficit $28B by 2010: The Legislature's nonpartisan budget analyst says California's deficit will grow to $28 billion through June 2010 unless lawmakers take bold action to close the shortfall.
Mew Mortgage Aid Program Aims to Avert Foreclosures: The government and the mortgage industry are launching the most sweeping effort yet to help troubled homeowners by speeding up the process for renegotiating hundreds of thousands of delinquent loans held by Fannie Mae and Freddie Mac.
Remembering Veterans: President-elect Obama and Iraq war veteran Tammy Duckworth, director, Illinois Department of veterans Affairs, take part in a wreath laying ceremony at the Bronze Soldiers Memorial in Chicago in honor of Veteran's Day. President George Bush and Vice President Dick Cheney also participated in memorial services around the country.
Gmail Adds Voice Video Chat: Google has added a voice and video chat feature to its Gmail email service, launching a free Web-based service that competes with the likes of Skype.
AIG Defends Latest Gathering: AIG defends itself against reports of a sales meeting held at a luxury resort in Phoenix last week, saying the event was an "essential training meeting."
THE DESERET NEWS
Gov't to Announce New Loan Aid Effort: In the most sweeping effort so far to help troubled homeowners, the federal government and the mortgage industry on Tuesday will announce a plan to streamline the assistance process for hundreds of thousands of delinquent loans held by Fannie Mae and Freddie Mac.
Holocaust Survivors Halt Talks With LDS: The LDS Church "stands by its word" not to perform posthumous baptisms for Holocaust victims, church officials said Monday, after a group of Holocaust survivors held a press conference in New York announcing it is breaking off negotiations with the church.
Catholics, Mormons Joined to Pass Prop. 8: Months before the first ads would run on Proposition 8, San Francisco Catholic Archbishop George Niederauer reached out to a group he knew well, Mormons.
Lawmakers Are Divided on Stem Cells: Utah's congressional delegation is divided over President-elect Barack Obama's apparent plan to reverse a Bush administration ban on federal funding of embryonic stem cell research — but the reaction of Utah researchers and organizations dedicated to cures for specific illnesses seems to be a resounding "hurrah!"
MormonTimes.com - What's Missing in the Word of Wisdom?: BYU religion professor Paul Hoskisson says an amazing thing about the revelation known as the Word of Wisdom is not just what is in it, but what was left out.
HAPPY 4TH BIRTHDAY, SOREN!