This Columbus Day, I had the best surprise ever. I was able to convince The Chief to stay home from work. I know, I'm the devil. He had slept in and I took full advantage of his relaxed state to present my argument for us taking a "family day." I think things really started to go my way when I brought Bugga in to fight my battle and he lovingly told The Chief, "Daddy home." So, being the awesomely spontaneous person that I am, I proposed a hike at Torrey Pines State Park. And so our adventures began. The hike was hot and dusty, but the views were breathtaking! We even got to see pods of Dolphin swimming parallel with the coastline, frolicking in the water so close to the beach that I'm sure the surfers could have touched them had the Dolphins been so inclined to play. The boys were both tired and cranky, but all in all, I think it was worth it. Besides, I got some great smiling pictures in between tantrums, so I can always fake that it was the best family vacation ever! After Torrey Pines, we drove along the coast and stopped at the French Pastry Cafe for lunch. It was terrible. Terrible service, terrible food, lots of moolah. Moral: fast food isn't always the worst option. Scroll down for a continuation of our "family day."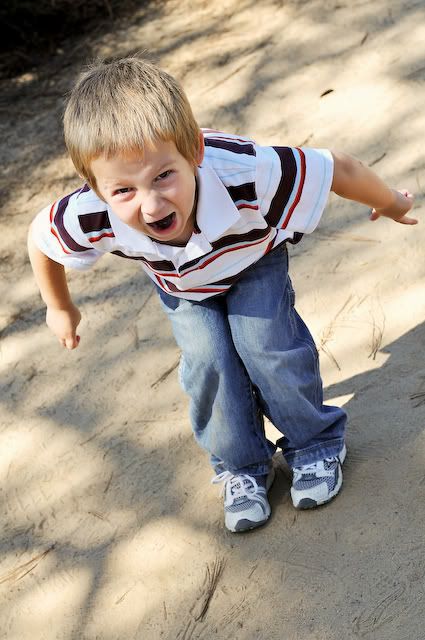 Contrary to popular belief...this was not a tantrum.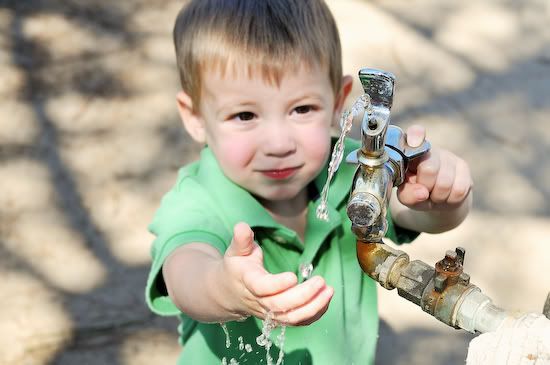 See all that sand Bugga just kicked up? That landed right in Buddha's face. And who had the tantrum? Bugga...because The Chief wouldn't let him throw anymore sand. Buddha, on the other hand, just sat there quietly as The Chief brushed dirt out of his nose, ears, eyelashes, hair, and mouth.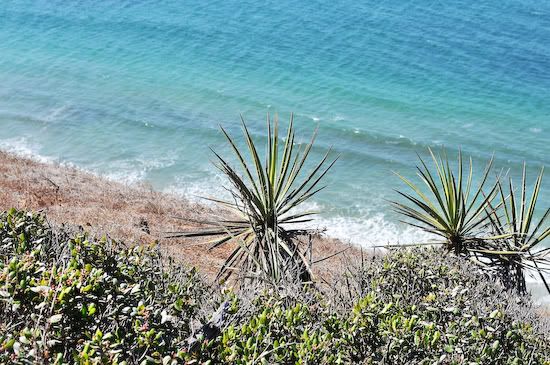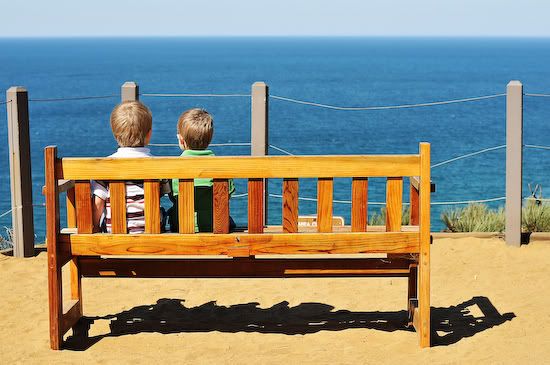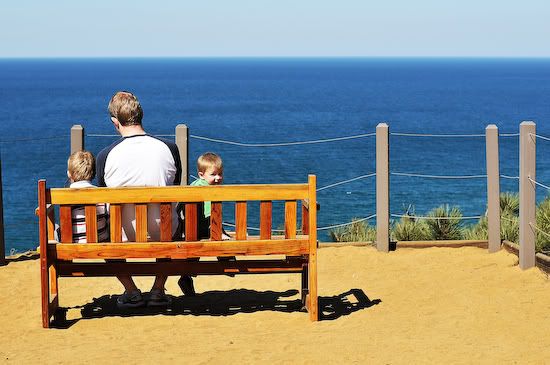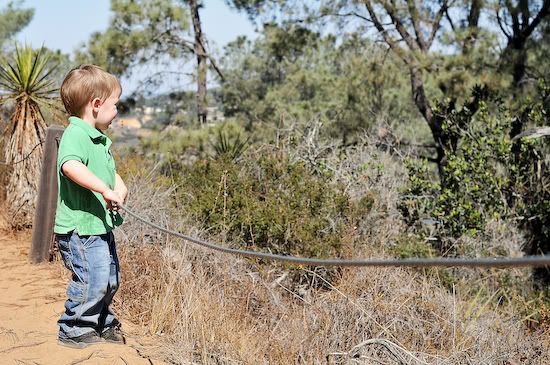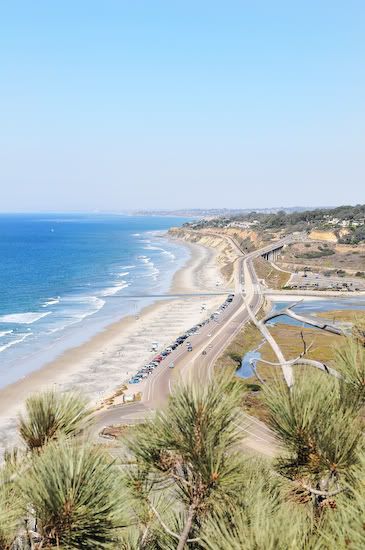 Torrey Pines Beach.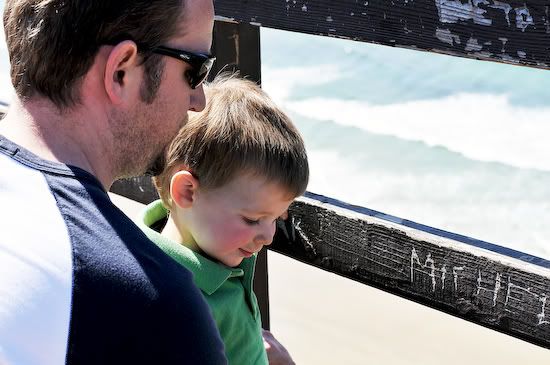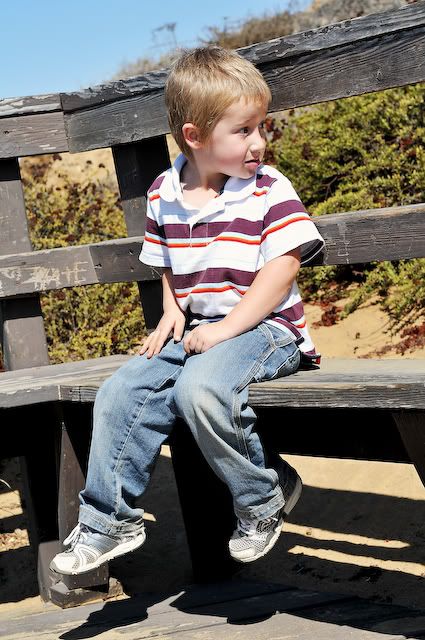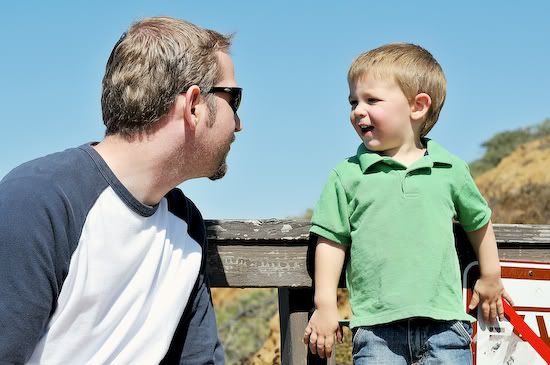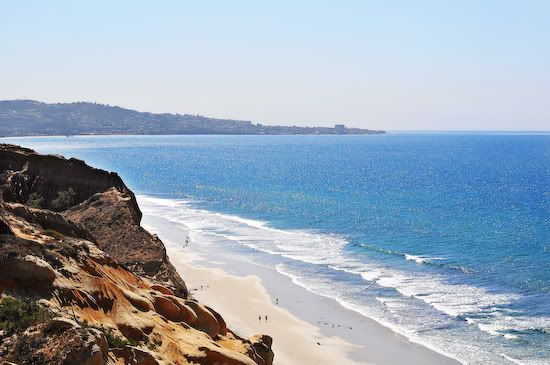 View toward La Jolla.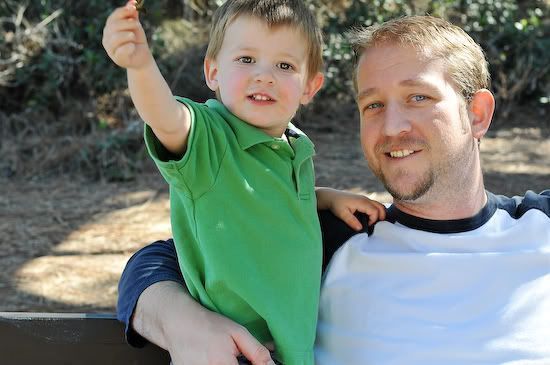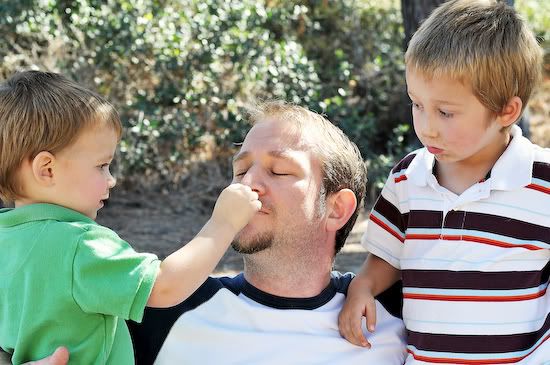 Daddy picked some sage and let Bugga smell it.

Then Bugga had Daddy smell the "ice age." Ha ha!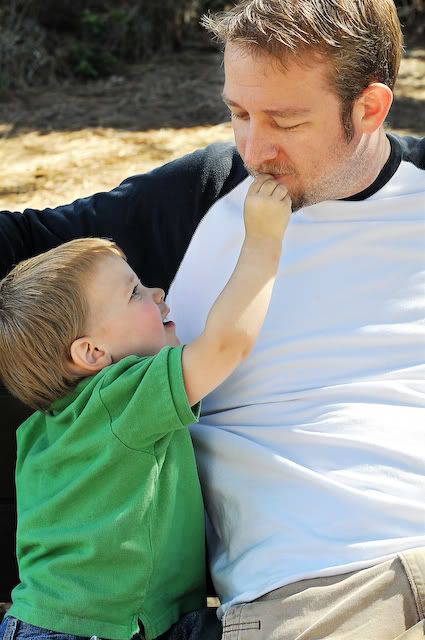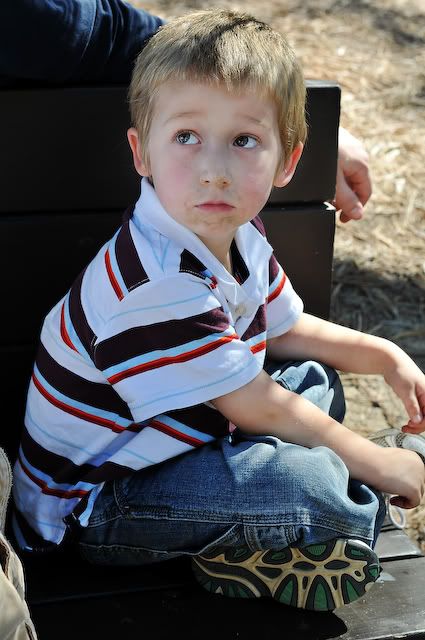 Tired, hot, dirty boy. Check out the dirt mark around Buddha's mouth,
courtesy of Bugga and his dirt slinging.