After Torrey Pines and lunch, we decided to appease Buddha's persistence with a trip to our favorite beach here in SD, Wind and Sea. Can I tell you how much I love that no matter what month of the year we're in, we can always go to the beach and let the boys play in the sand and run through the water. It was so much fun! These are all shot with our point-and-shoot, so they're not too fantastic. The Chief took a lot of them too (obviously), and I think it's apparent that I've been living with a great photography mentor for five and a half years. :) I love him for his patience with me and my insistence that we bring a camera with us EVERYWHERE.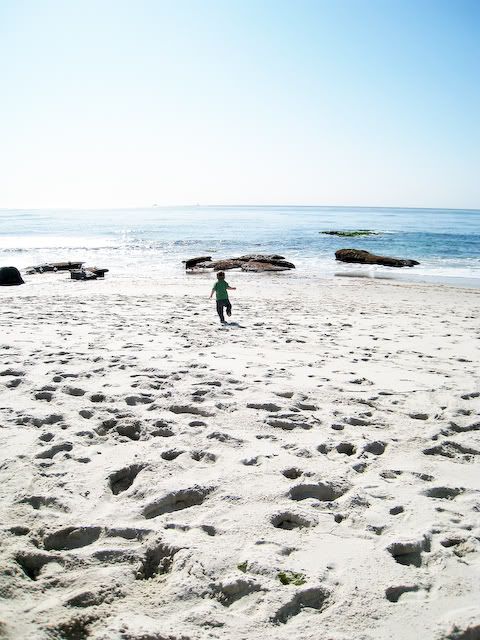 Charge!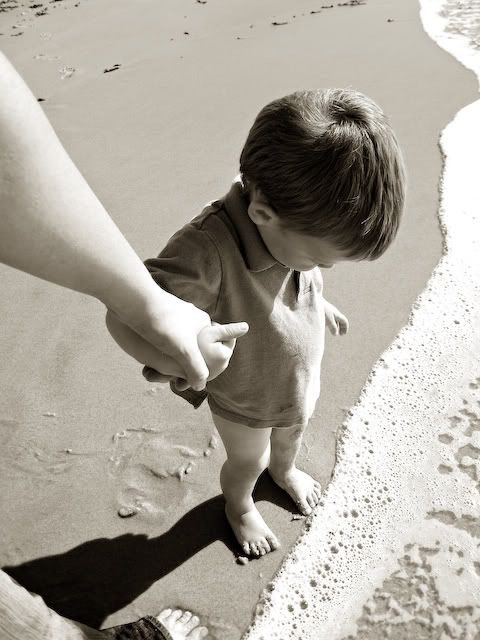 Here it comes! Here it comes!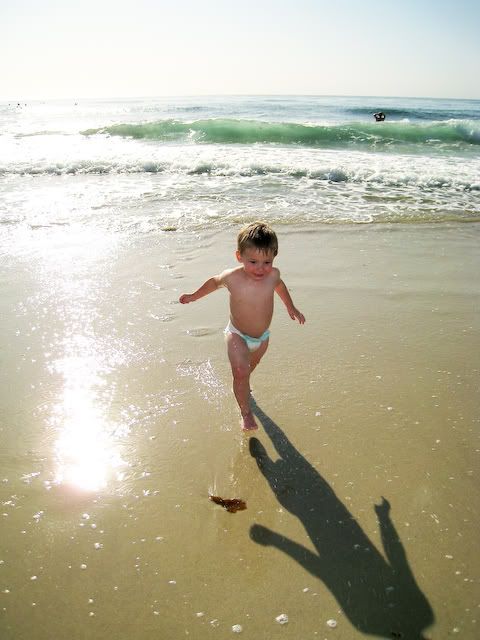 Run!!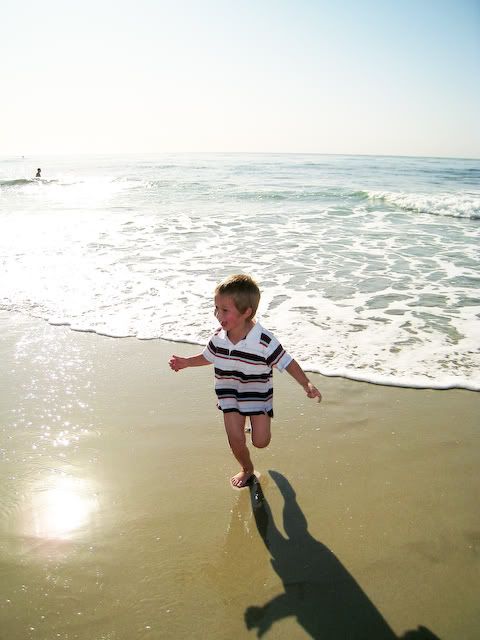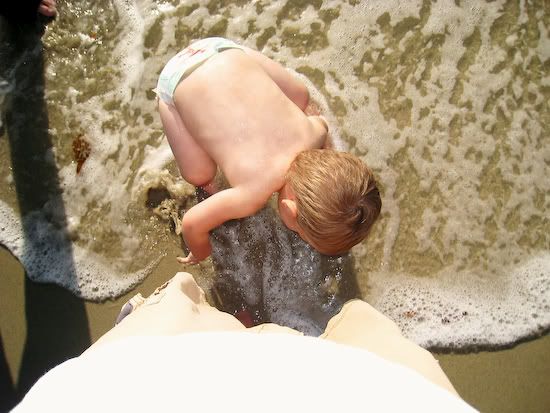 Rescuing Daddy's buried feet.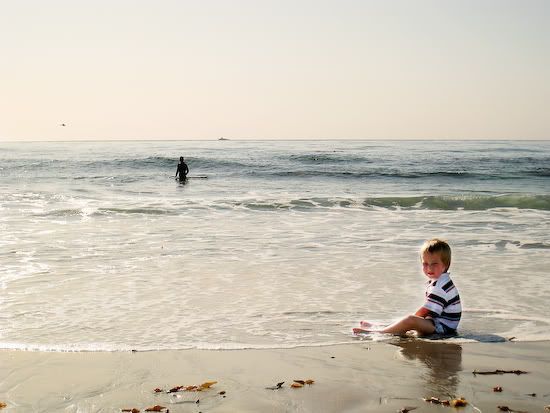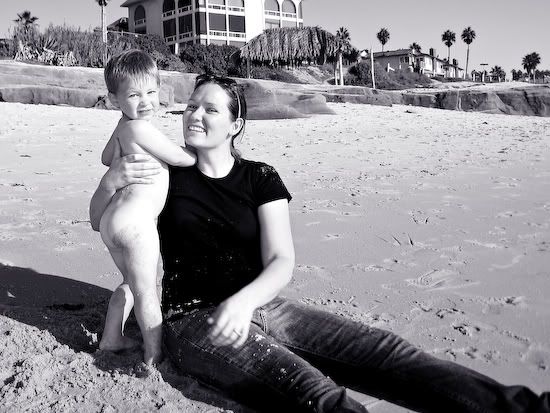 Love those buns! He had the world's saggiest saggy diaper. The Chief made me put it back on him after the picture because he was uncomfortable with the nudity - tsk, tsk. :) Actually, that's not true, though it sounds funny. Really he was afraid that Bugga would peep or poop in the sand - which scenario is not wholly unimaginable.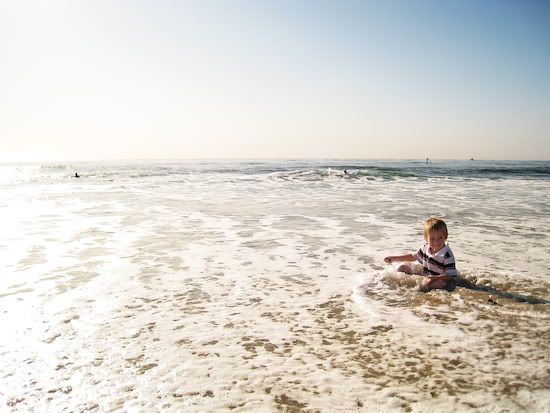 No fear, I tell you. No fear! He sat in that spot forever, just playing with the sand and letting the waves wash over him. He would grin at us every time a "big one" came up.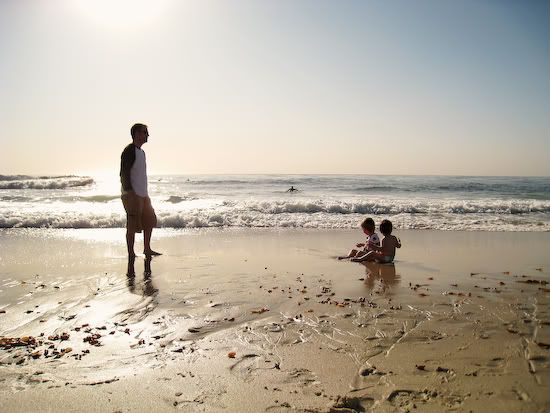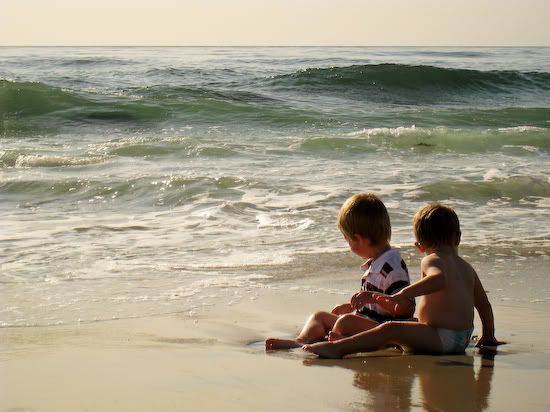 Bugga joined Buddha after a while, but wasn't too comfortable with the waves. I can't blame him. He was knocked down earlier by a rogue wave that was taken off guard by his aggressive forward assault.