Grandma and Grandpa Bagel came a couple of weeks ago and I took the opportunity to get some pictures of them with the boys and some of just the two of them. We had a great time exploring the little canyon by our home and, of course, made it over to the beach.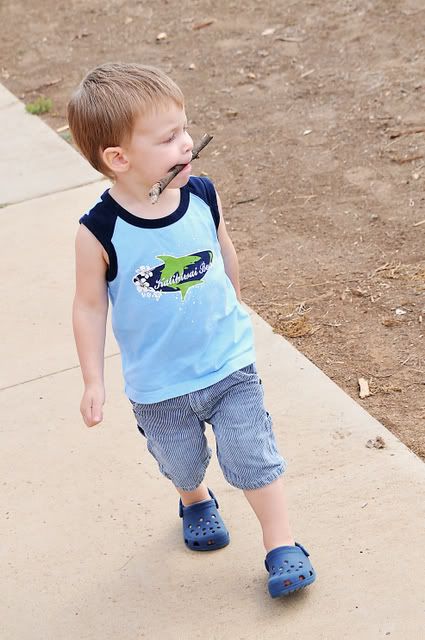 As we walked along to the canyon, I looked back to see this and whipped around just in time to capture it. I love it!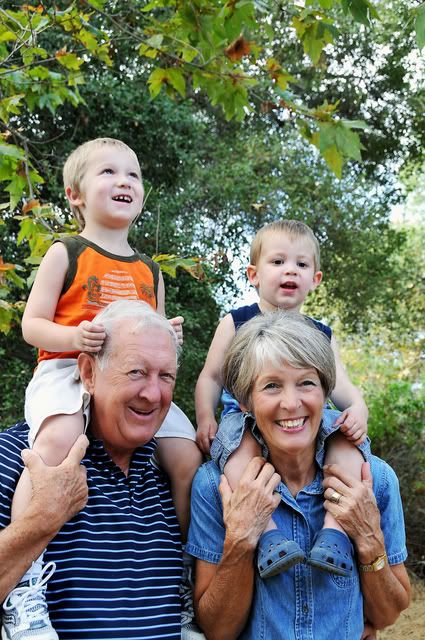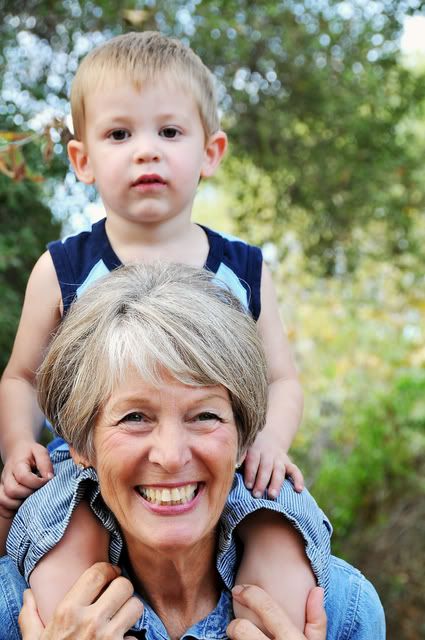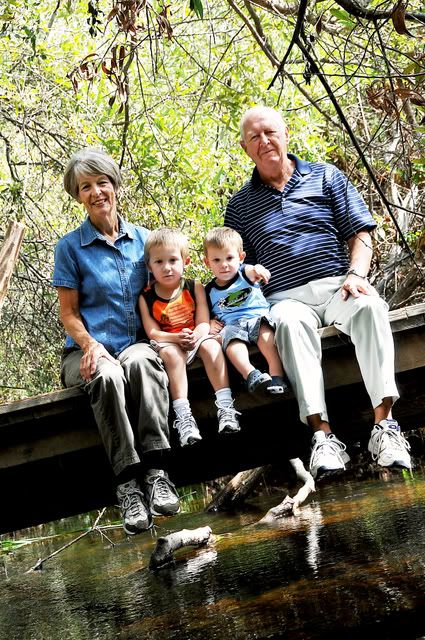 I got in the water for this picture! And, just as I was about to execute...the sun came out from behind the clouds. Nice. Still, shadows or no, this is one of my favorites.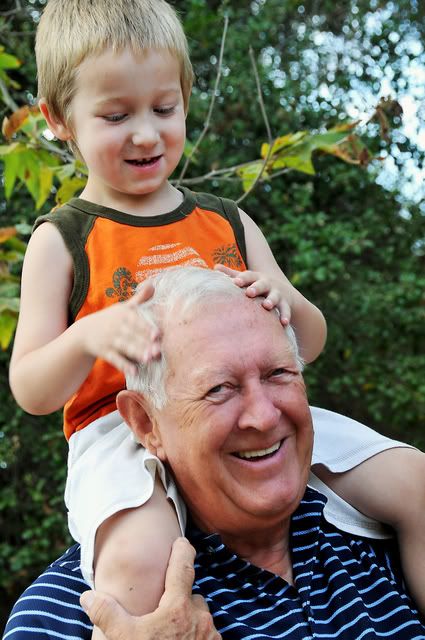 Can you see Buddha's blurred hand in Grandpa's hair? Yeah, he was giving Grandpa a new hairstyle. I think it could have been aptly named "the tornado."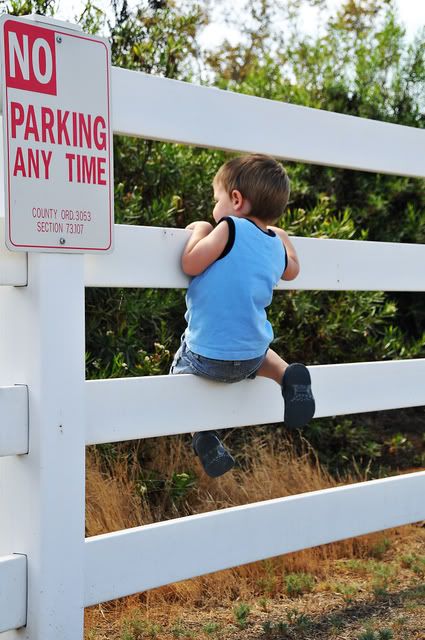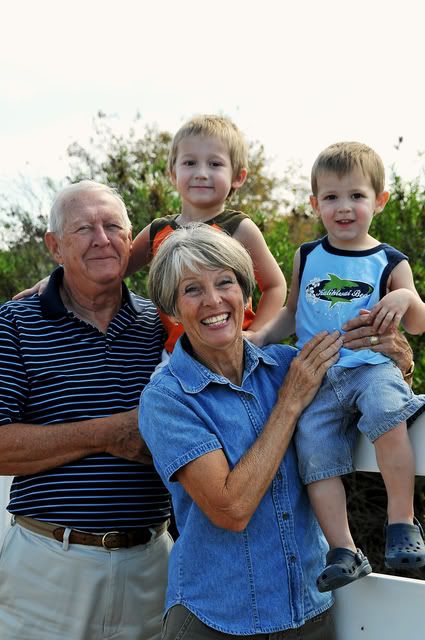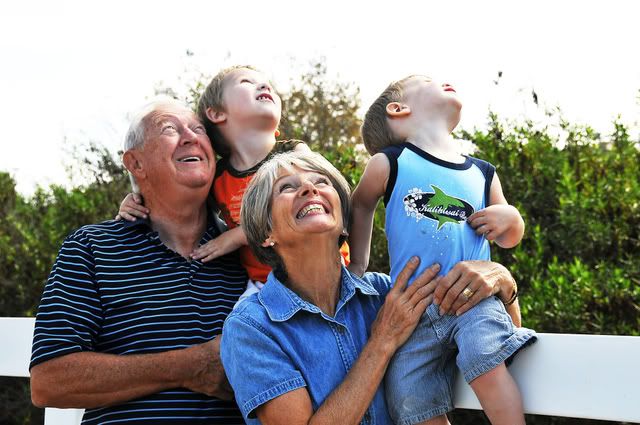 Checking out the Blue Angels as they zoomed by overhead.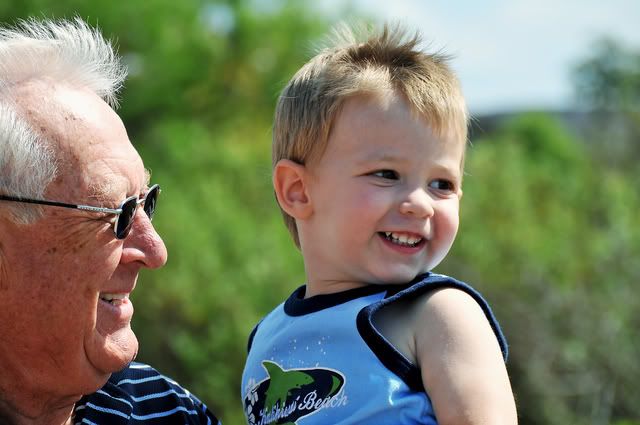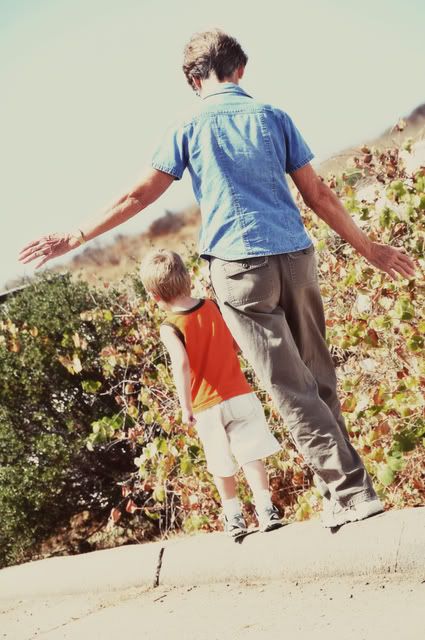 Grandma is really a kid at heart.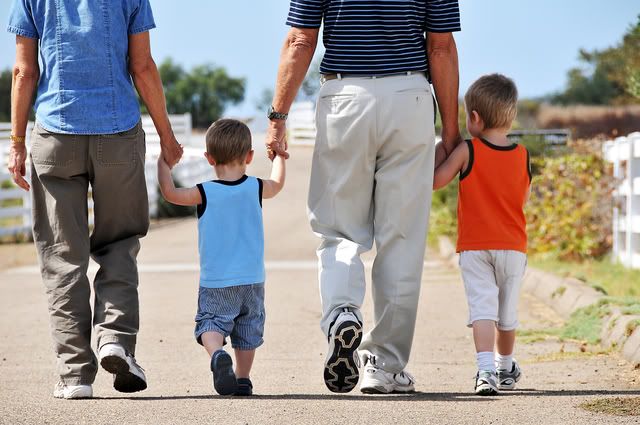 Funny faces, everyone!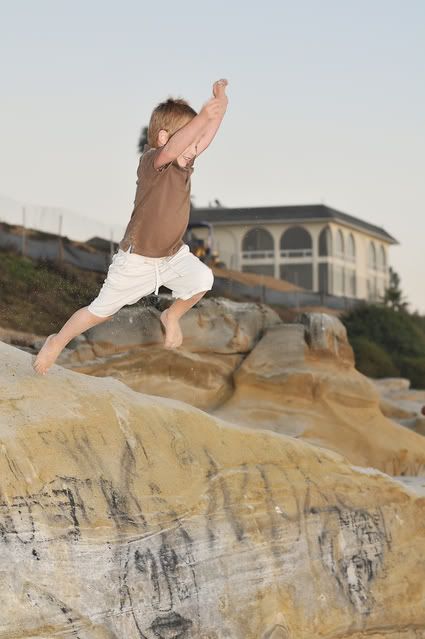 This kid has no fear - absolutely none!

I love the pointed toes on the rock. He tried as hard as he could to remain in contact with the rock until he made it to Daddy's hands.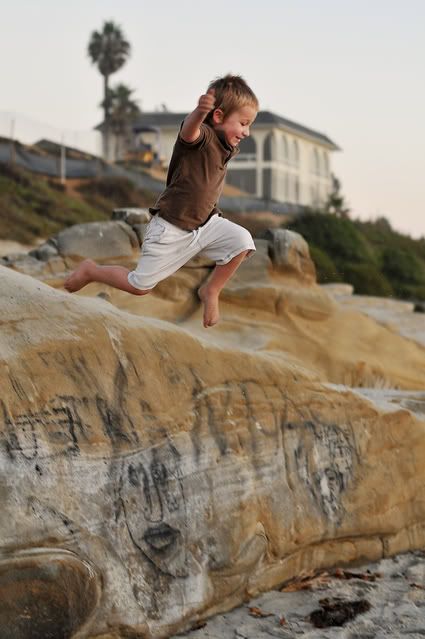 Here, I've included the pictures of Grandma and Grandpa with the boys, but if you want to see the pictures of the lovebirds alone, you can check them out on my
photo blog
.